Two Weekly Community Initiatives & Several Online Fundraisers Highlight The First Half of 2020
Small Biz Cares was created with the idea of connecting, mobilizing, and inspiring small businesses to create a lasting, positive impact in our community. So far, we've done exactly that. Many things have changed in 2020, including how people gather and support their local businesses. At Small Biz Cares, we have listened and adapted so we can effectively support our community during this time with fundraisers, collection drives, and virtual events.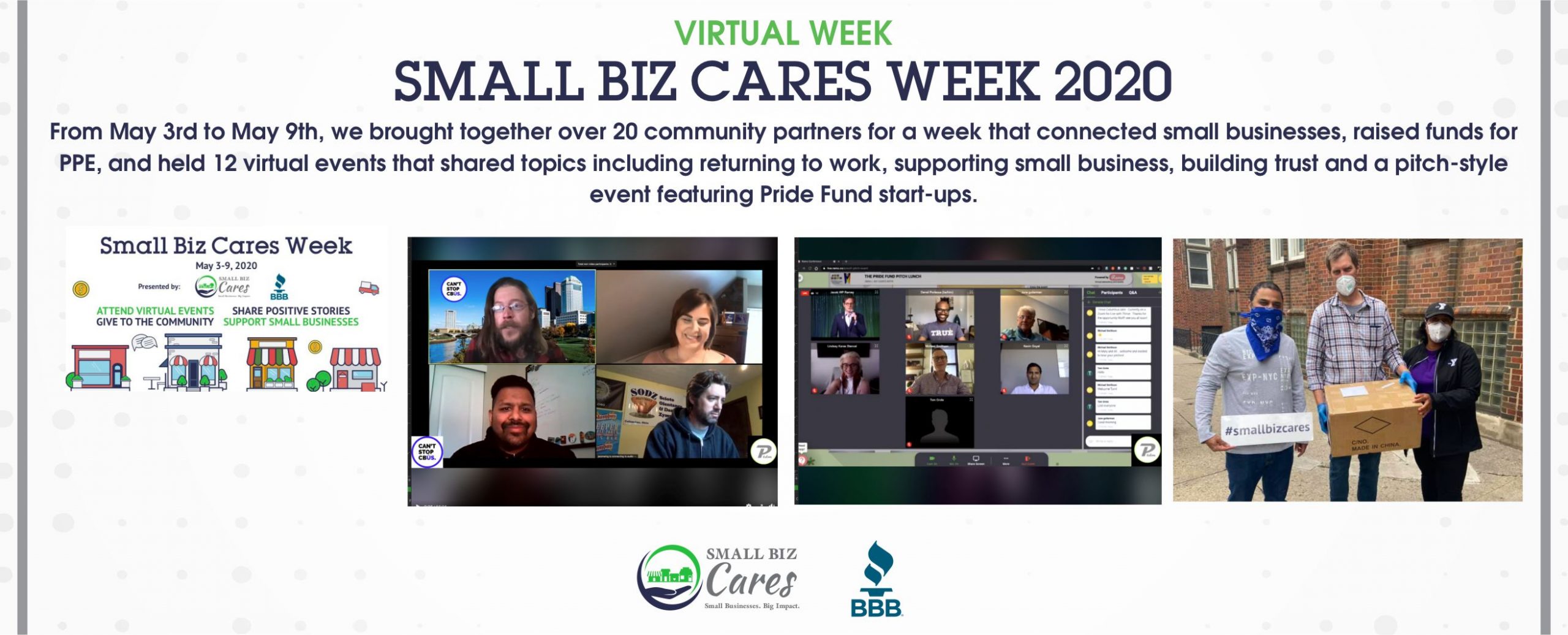 Small Biz Cares Week
Small Biz Cares partnered with the Better Business Bureau of Central Ohio to shine the spotlight on small business. With over 20 partners, SBC provided a week full of content, events, and stories. Each day of Small Biz Cares week brought us a new info session with local business leaders. These sessions focused on emotional wellness, building trust, staying relevant in your area, and much more. Each of these sessions can be found here.
Small Biz Cares week saw success in bringing support to small businesses during a time when it was needed most. For more, check out the full recap of the week!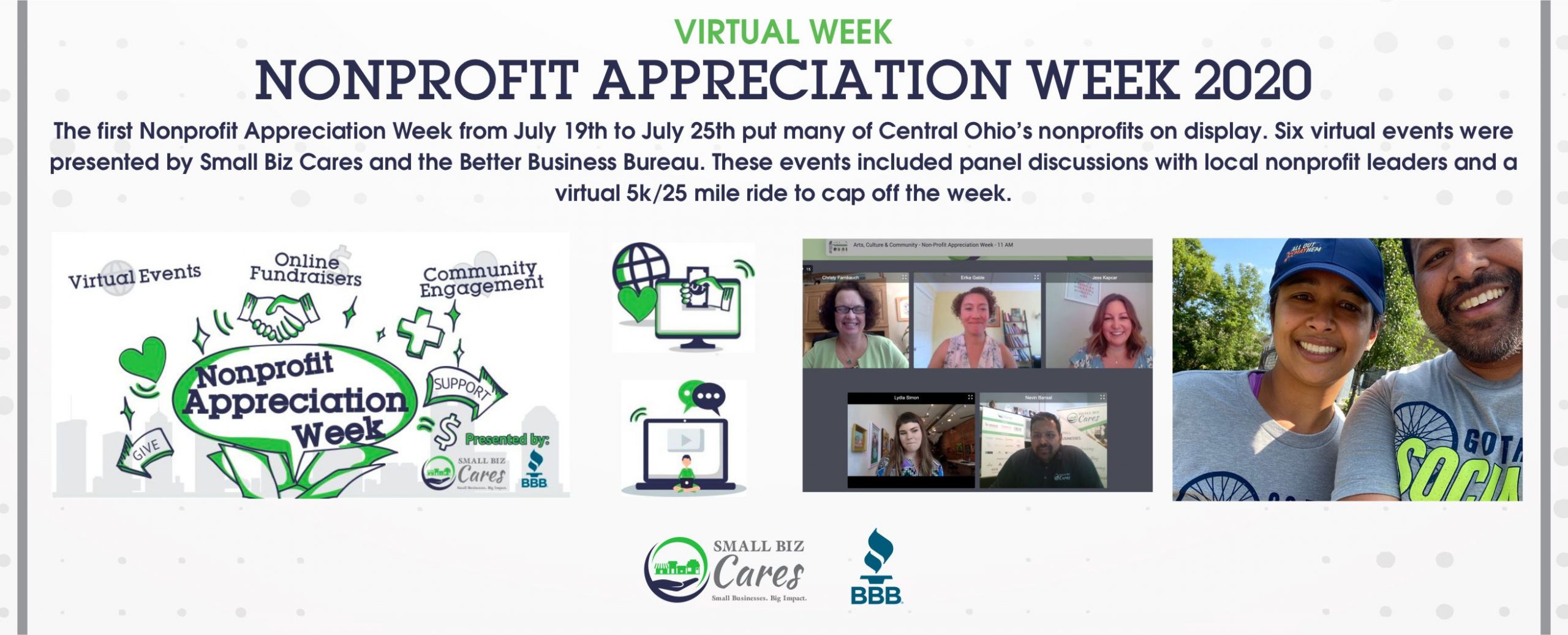 Nonprofit Appreciation Week
Nonprofit Appreciation Week was a full week of informative panel discussions from Central Ohio Nonprofit Leaders capped off by the Go A Social Distance virtual 5k/25 mile ride. Each day was focused on a different sector of nonprofits. Regardless of the nonprofit's focus, each leader shared their nonprofit's mission, how COVID has impacted them, how they've adopted, and how you can show your support.
Small Biz Cares and the Better Business Bureau of Central Ohio provided us with an education week full of great networking opportunities and engagement. Visit the full recap of Nonprofit Appreciation Week to watch and download each discussion panel and to find more information about the week's participating nonprofits.