SPONSORSHIP OPPORTUNITIES:
Sponsors are critical in helping us engage the small business community for philanthropy and community impact. We are seeking partners who are community-minded and want to connect their brand and message with a community of socially conscious businesses and professionals.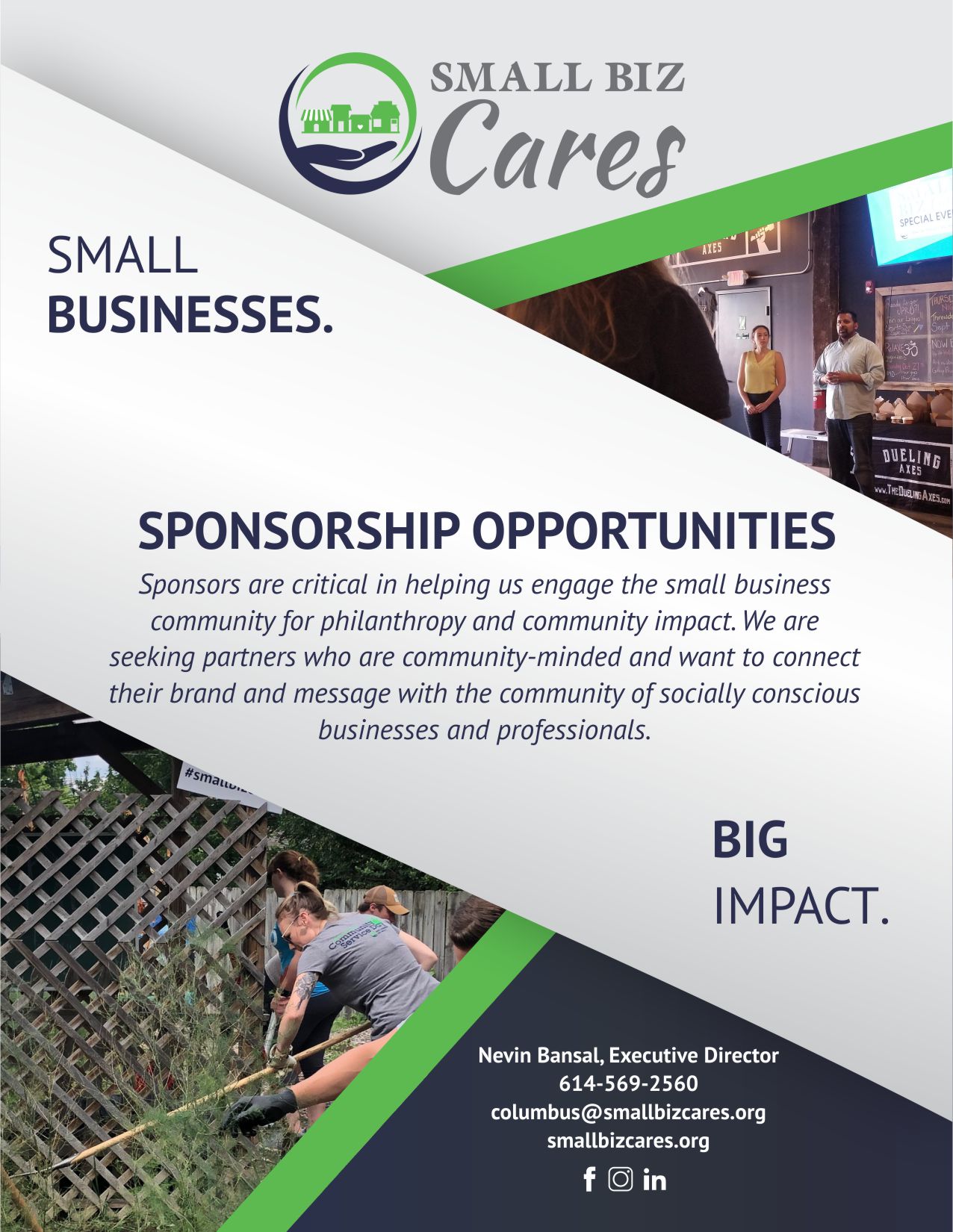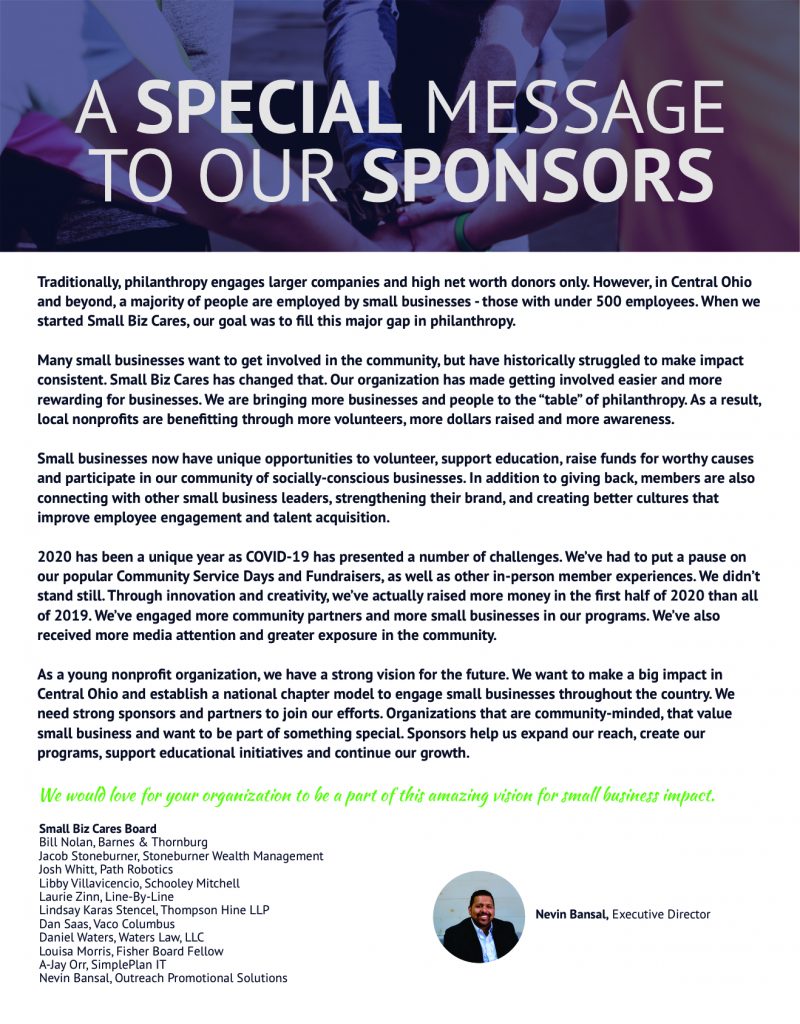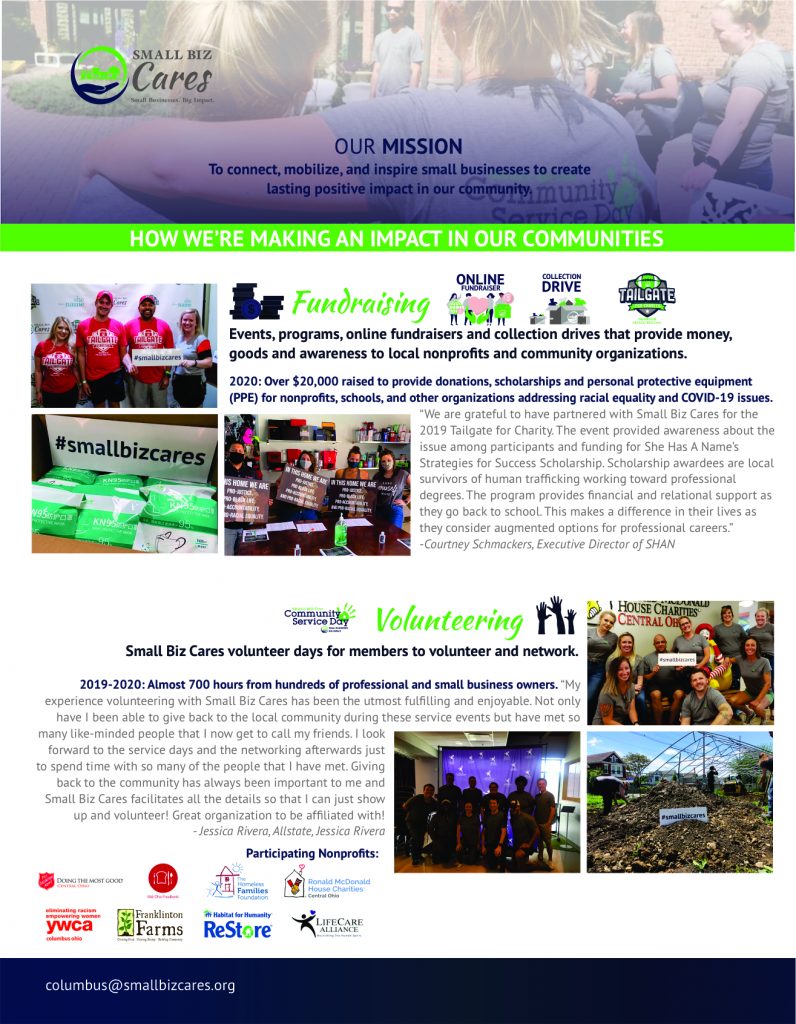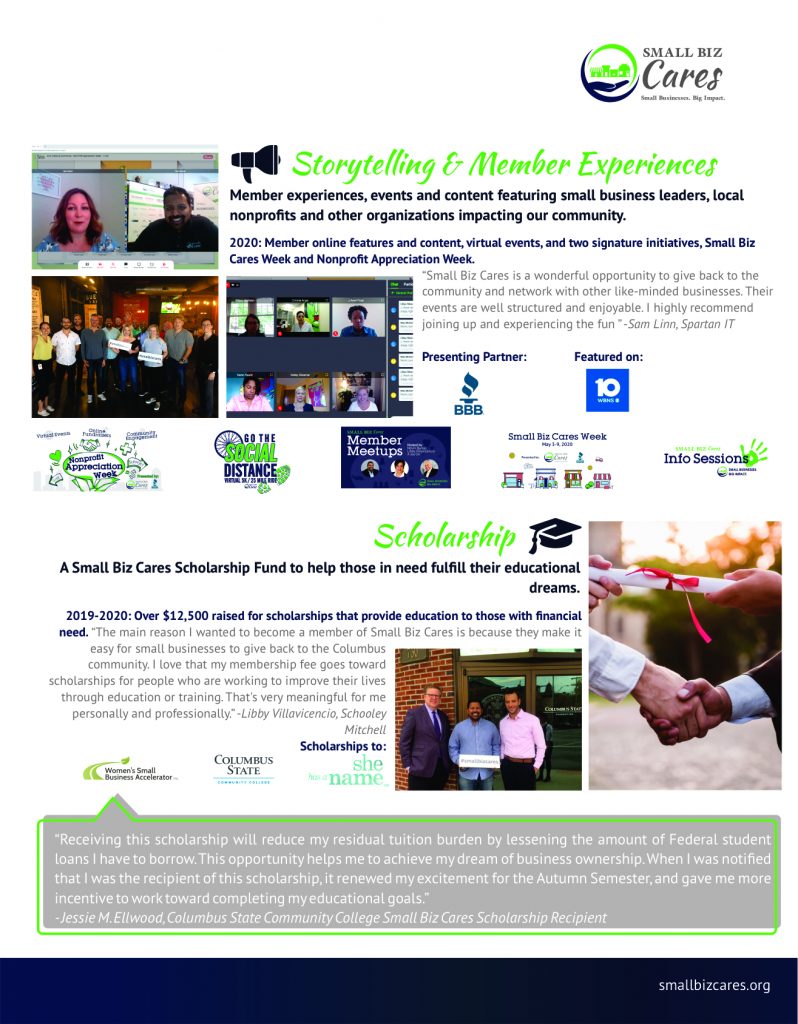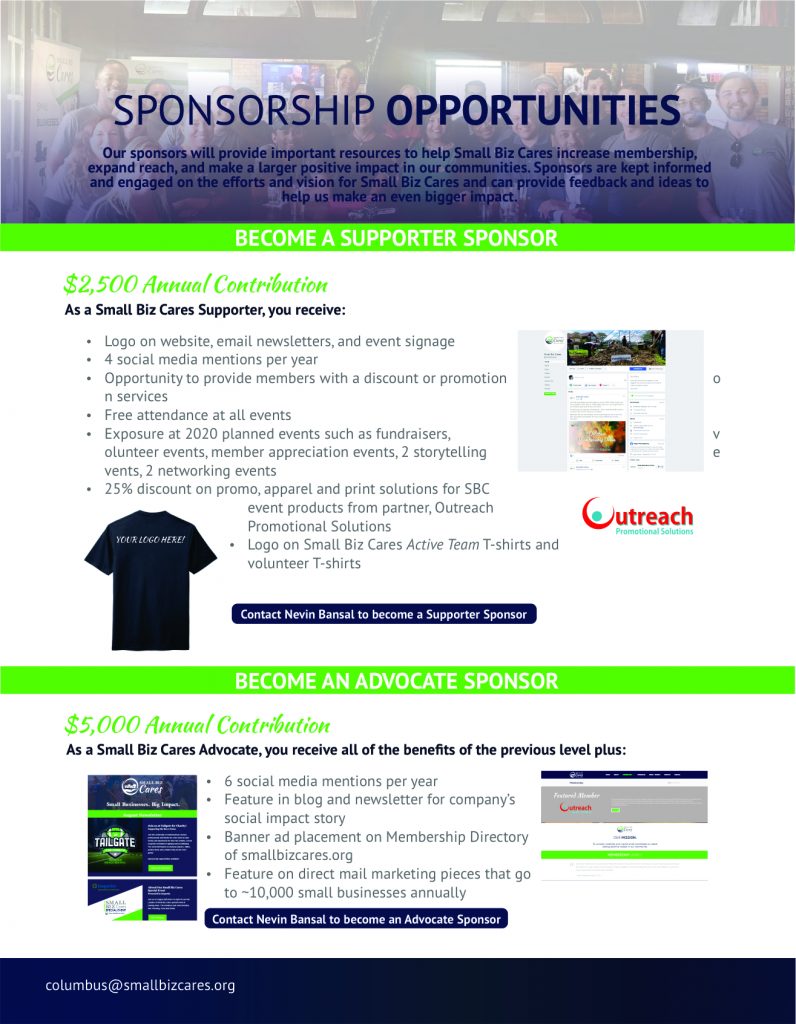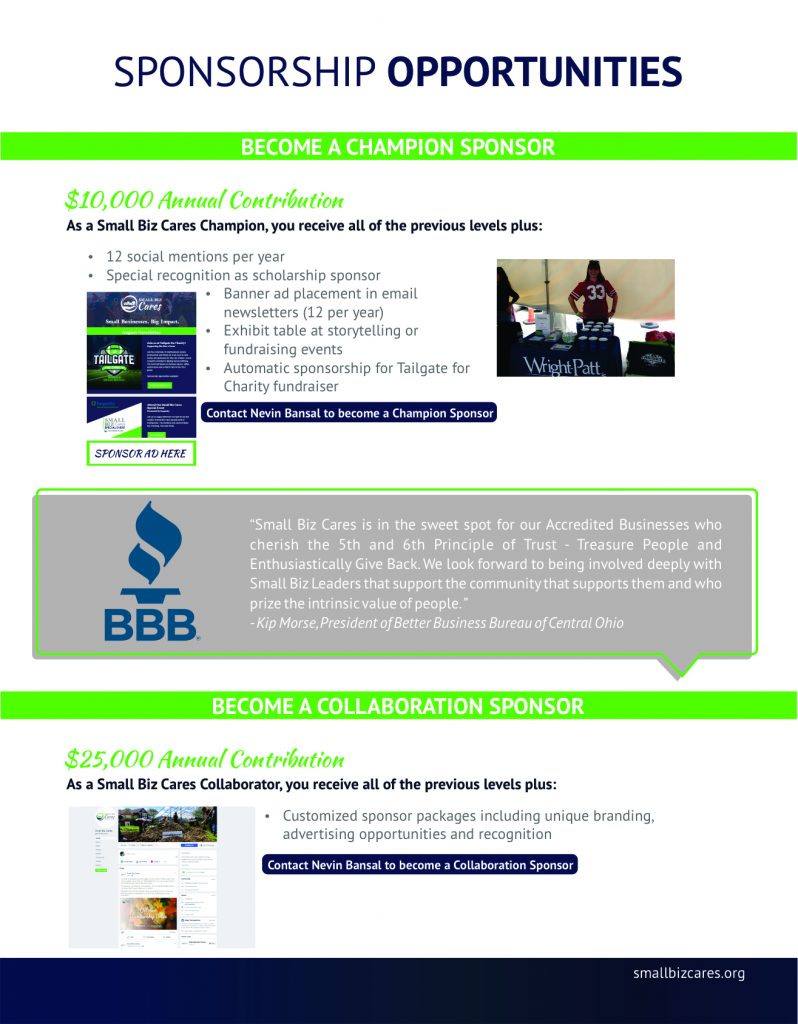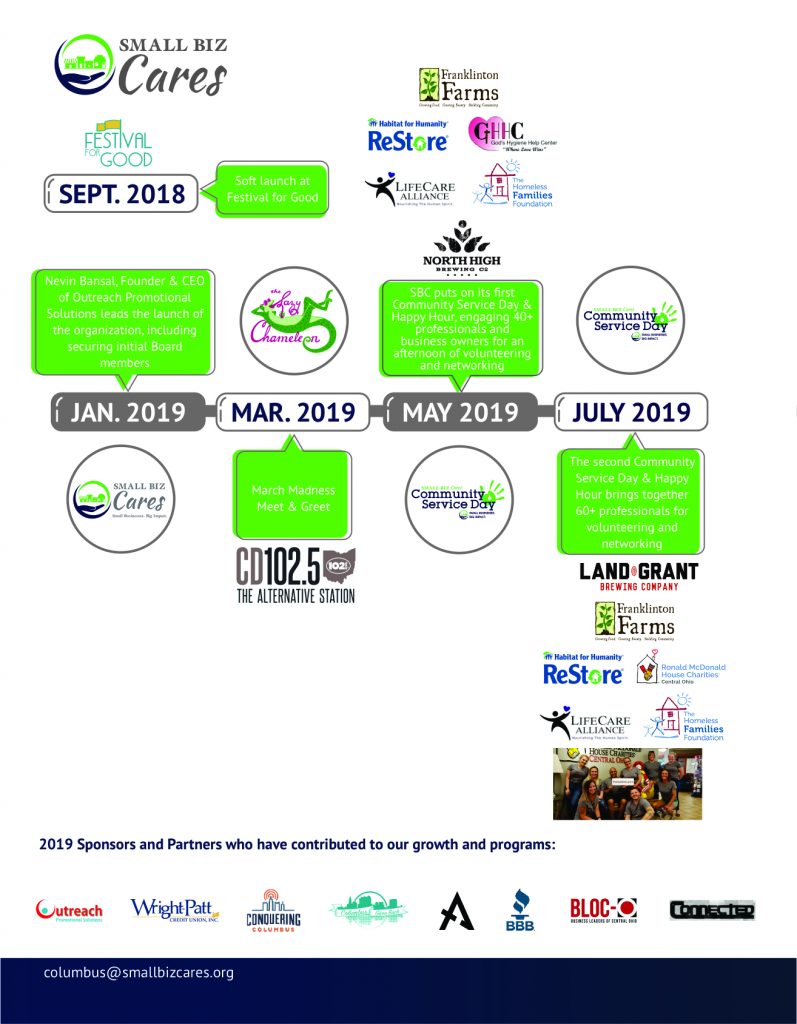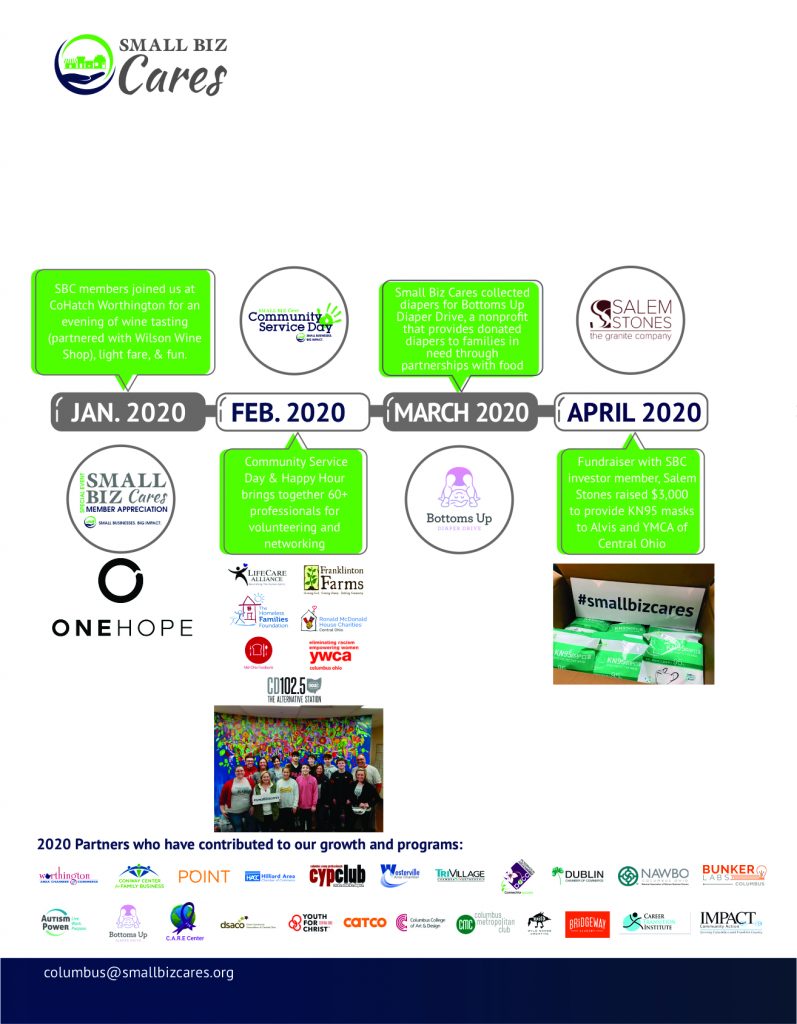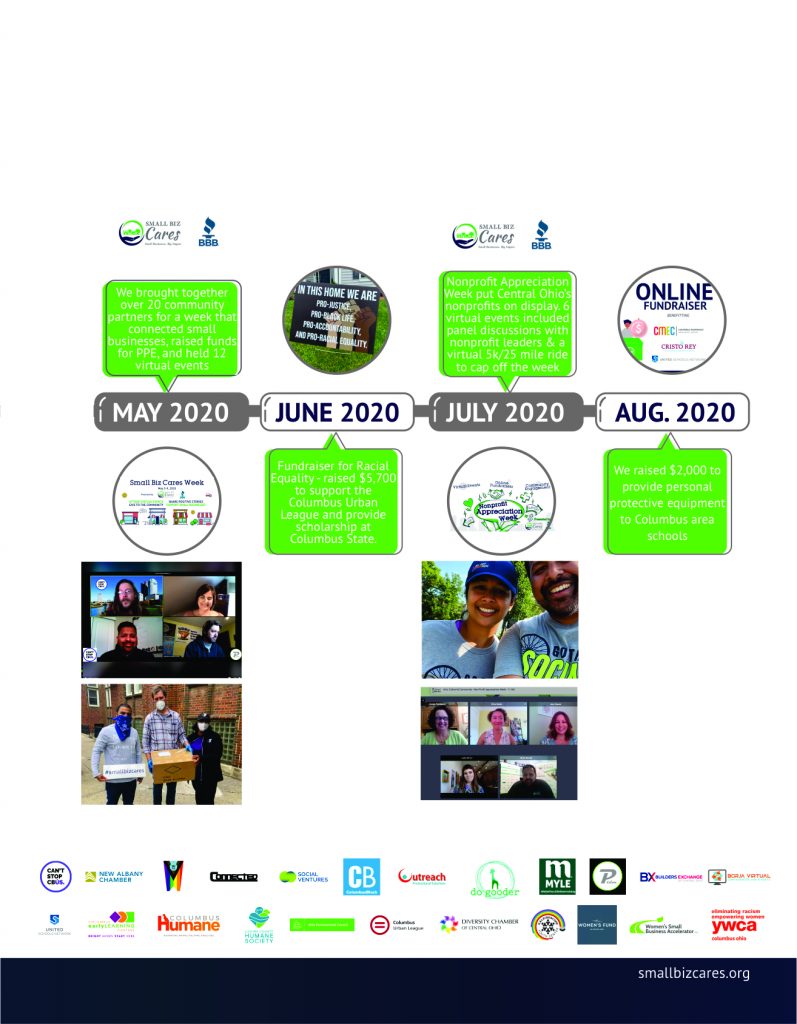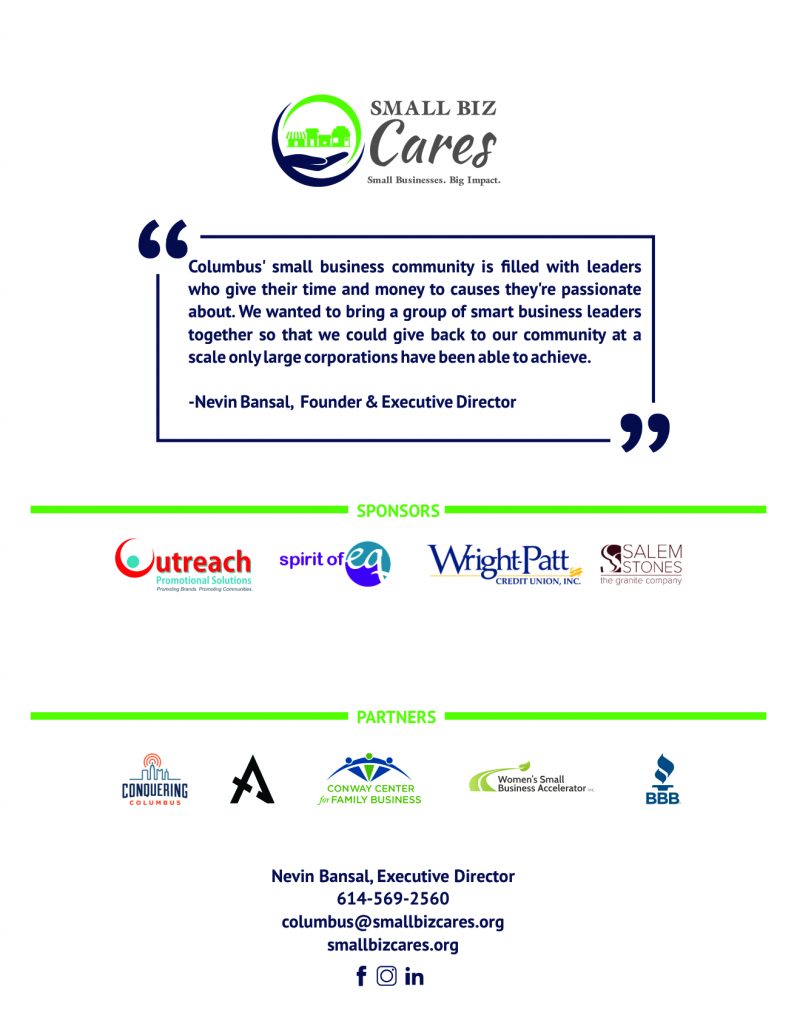 If you're having trouble viewing this booklet in a browser, please download the PDF using the button below.