Recap: Nonprofit Appreciation Week
The first Nonprofit Appreciation Week from July 19th to July 25th put many of Central Ohio's nonprofits on display.
The week was full of virtual events highlighting multiple nonprofits in various sectors and capped off with the Go The Social Distance virtual 5k/25 mile ride.
The week, presented by Small Biz Cares and the Better Business Bureau of Central Ohio, provided a way for local nonprofits to connect and engage with the community.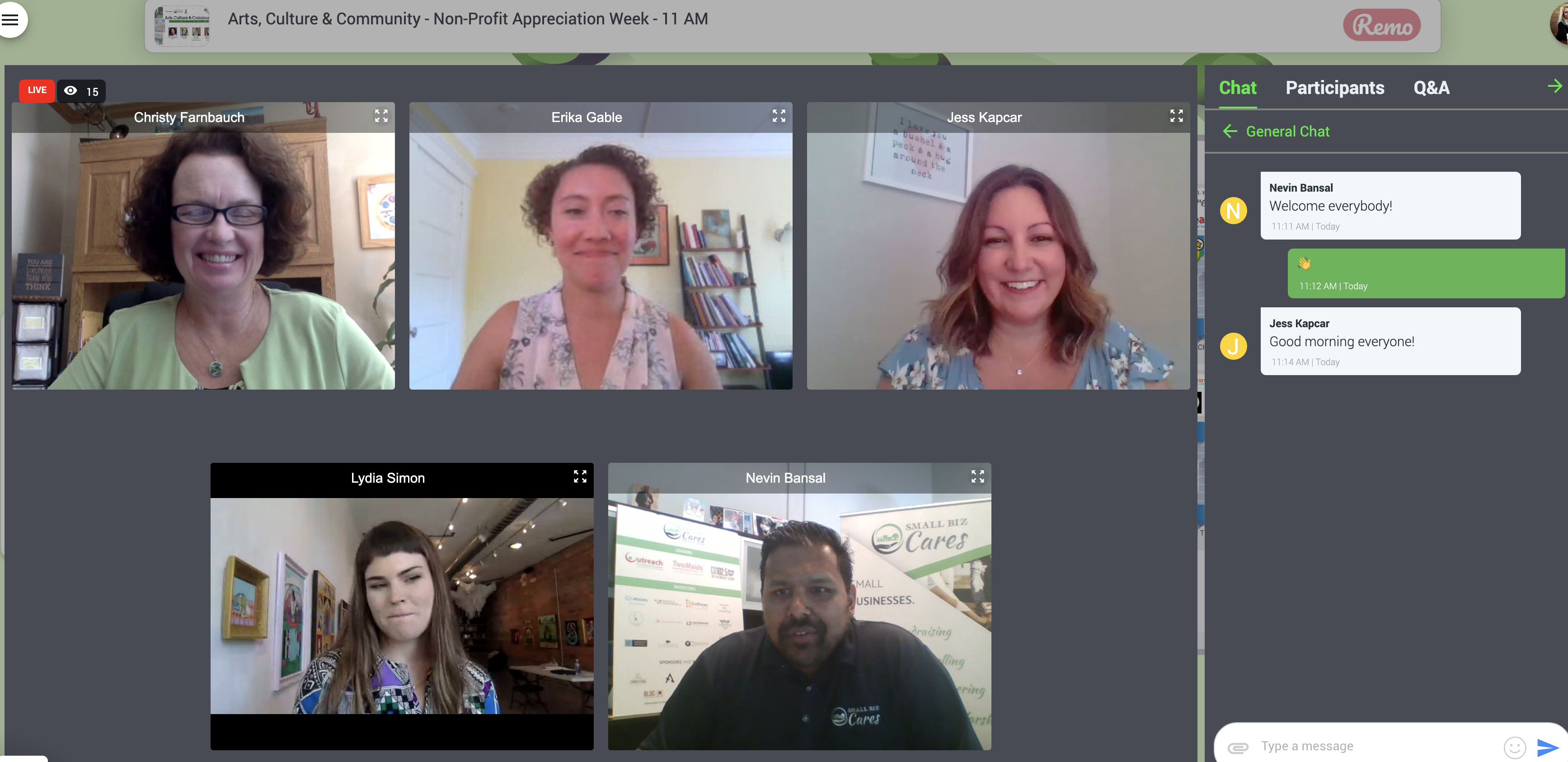 Six virtual events were presented by Small Biz Care and the Better Business Bureau. These events included panel discussions with local nonprofit leaders and a virtual 5k/25 mile ride to cap off the week.
How to Support These Nonprofits
With many struggling financially, searching for work in an unforgiving job market, or figuring out how to educate their child this coming year – our nonprofits are more important now than ever. The economic impact of COVID has affected us all and it is no different for our Central Ohio Nonprofits. Prior to the pandemic, our local nonprofits were able to raise funds through events like a 5K walk or a Dine & Donate, but these have come to an abrupt halt.
During a time that we cannot gather together, our nonprofits have had to get creative, and for the most part – go virtual.
Due to COVID shutting down all events, the majority of them have moved to an online platform like Facebook Live or a virtual meeting platform. Some of the local nonprofits have seen success with these virtual events, but many find it challenging to connect with donors in a virtual setting.
Donations are welcome to help support your local nonprofit of choice. These nonprofits could use your help in other ways, too. Nonprofits focused on culture, education, and employment are seeking mentors, instructors, and guest speakers during this time.
Below you will find each Central Ohio Nonprofit organization that presented during Nonprofit Appreciation Week. Click on a logo to be directed to the website of the nonprofit. Each website provides a clear mission statement, how the nonprofit uses its resources, and information on how you can help.
Diversity, Equality, & Inclusion