How You Can Support Others in the Community
A Message from the Board of Small Biz Cares
Our mission at Small Biz Cares is to connect, mobilize and inspire small businesses to make a lasting positive impact in our community. A lot of our impact revolves around our collaborative volunteering and fundraising programs. While our events are currently on hold, we still want to make sure we are bringing our members and network together to make a difference.
Now, more than ever, there is great need for our community to come together to get past this crisis. If you have the means, we encourage you to figure out how you can help others get through this difficult time. If we all do one small act of kindness, imagine how much positive impact we can make.
We understand the challenges many of you are facing over the next month or longer. This is why we are sharing several opportunities to support the business and broader community. We are also providing some information and resources to help your business and employees get through this difficult time. We hope everyone takes this time to stay safe, healthy and enjoy time with their families. Please reach out to us at columbus@smallbizcares.org if we can be of help in any way.
Sincerely,
The Small Biz Cares Board Team
How You Can Support Others in the Community
Small Biz Cares partner, POINT, is one app to volunteer for any cause, with hundreds of nonprofits in your city. If you are able to afford stocking up on food, or can work from home, you are lucky. As our cities navigate how to deal with the COVID-19 crisis, there are thousands of people in our communities who still rely on nonprofits to meet their needs, and nonprofits really need our help. What can you do?
VOLUNTEER
The Mid-Ohio Foodbank is packing over 10,000 emergency food boxes in the next couple of weeks. They need healthy, younger volunteers in small groups of 10 to get this done. These packs will be distributed to sites in the 20 counties they serve.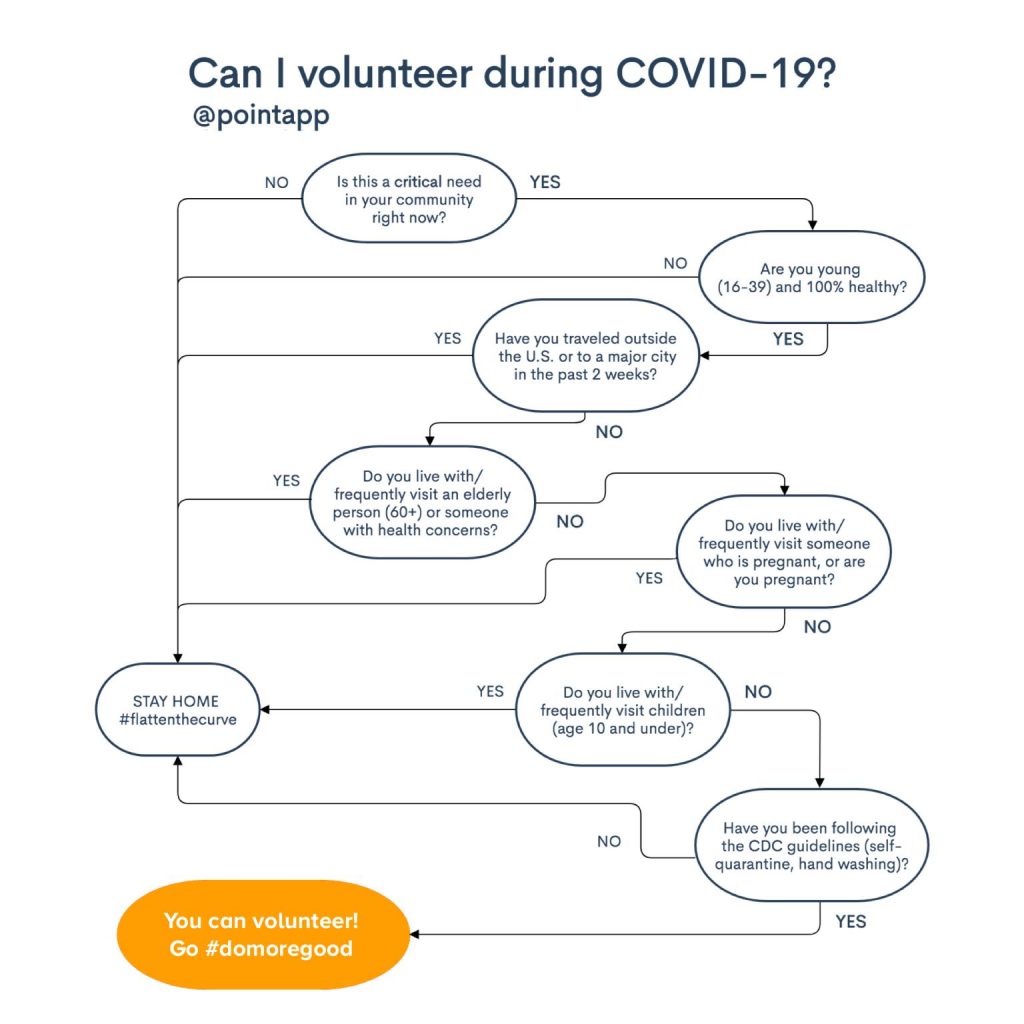 Check POINT (pointapp.org or open the app) to sign up for 30 volunteer opportunities.
DONATE
Our local nonprofits are going to be hit with unexpectedly high costs and are on overdrive to meet the needs of families in our community. Donate on POINT by navigating to the "causes" tab, finding a nonprofit, and tapping "donate".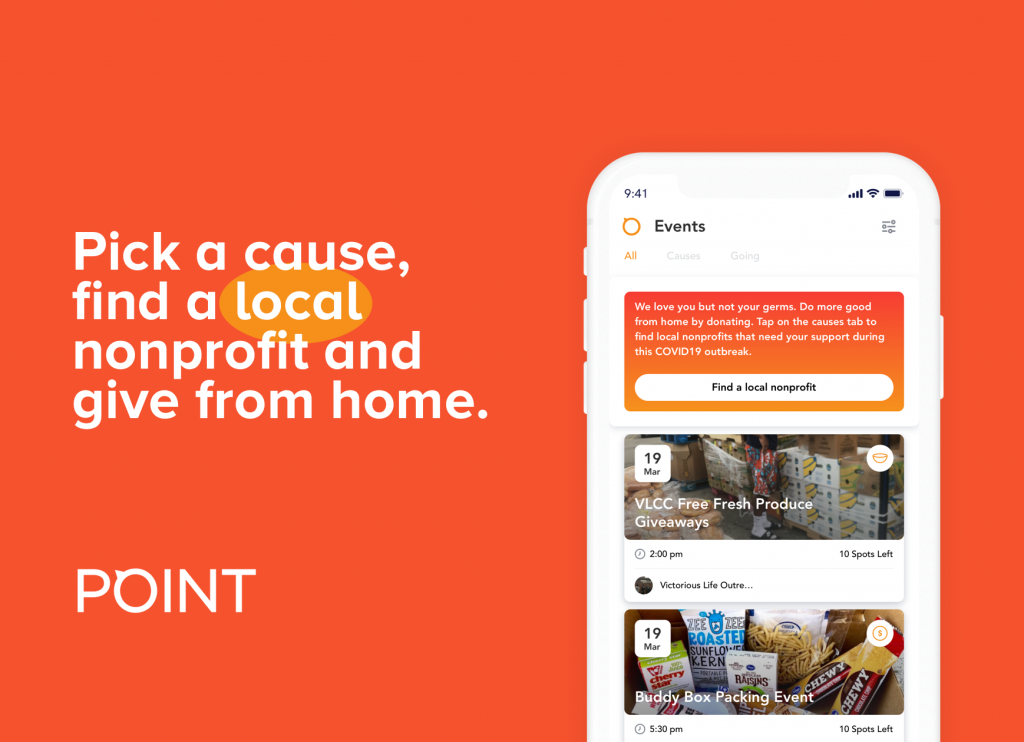 Small Biz Cares Collection Drives
Two easy, online ways to donate diapers, hygiene products and food to families in need.
Diaper Drive for families in need
Collection Drive for Homeless Families Foundation and 411 Foundation
Donate Blood at Versiti Blood Center of Ohio
If you are eligible and healthy, please donate blood. Remember, you are helping to save lives.
The donation process itself poses no risk of infecting a donor with COVID-19. We are taking additional precautionary measures to pre-screen potential donors, and limiting one donor on the donation bus at a time.
To ensure appropriate social distancing, please CLICK HERE to find a donation site near you.
In appreciation, everyone who donates blood on Thursday will receive a $10 e-gift card. Please include the code "PNP2020" in the appointment notes.
Facebook Groups Sharing Opportunities to Support the Community
Mutual Aid Central Ohio: Purpose of this group is to find local resources you need or resources you can give.
Support Central Ohio Restaurants: Let's support our Central Ohio restaurants and bars! With the changes to carryout, delivery or drive through service only, the restaurants and bars in Central Ohio need your help.