11/13: Nonprofit Appreciation Week is Nov. 13 to 17th
National Philanthropy Week for a week-long celebration of the Central Ohio nonprofit community!
Tuesday, November 14th, 2023 • 5:30 pm – 7:30 pm

Do you want to give back to the community? Are you looking for a local volunteer opportunity? Or have you ever wondered how to get involved on a nonprofit board? Find it all at our eighth annual Columbus Volunteer Expo – powered by the Columbus Young Professionals (CYP) Club, with support from COhatch and Small Biz Cares – on Tuesday, November 14th from 5:30-8pm at COhatch Polaris East – The Pub (1554 Polaris Pkwy, Suite 325, Columbus OH 43230 – behind Cheesecake Factory and Barnes & Noble) as part of Nonprofit Appreciation Week!
The Volunteer Expo is a casual networking event that offers attendees a face-to-face opportunity to connect with more than 30 local nonprofit & volunteerism resources that need your help and are looking for volunteers, board members, and awareness. The event is geared toward community-minded residents throughout central Ohio and ALL are welcome to attend.
This year, the event will also offer three featured hands-on volunteer activities to engage with local nonprofits at 5:45 p.m., 6:45 p.m., and 7:45 p.m. Raffle drawings will also take place at the top of each hour with dozens of giveaways for attendees.
This event is FREE to attend, with plenty of social networking opportunities, music by D&M DJ Entertainment, and dozens of door prizes. Complimentary lite bites will be provided courtesy of COhatch and drinks are available for purchase from our friends at North High Brewing!
Join us as we discuss…

Nonprofit Breakfast Roundtable – Leading Your Nonprofit into 2024 at CoHatch Polaris – The Meridian
Thursday, November 16th, 2023 • 9:30 am – 10:30 am • FREE EVENT
Join local nonprofit leaders, business professionals and community champions for a free discussion on the current state of nonprofits, innovative ideas to move your organization forward, and how to approach strategies and plans as you look ahead.
Moderated by Lachandra Baker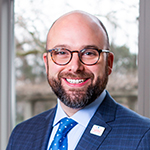 Dan joined The Columbus Foundation in 2004. His responsibilities include overseeing the development and implementation of grant policies, program priorities, and strategic grantmaking. Under his leadership, the Community Research and Grants Management team plays a unique role in convening community discussions around areas of need, participating in and leading community initiatives and partnerships to address these needs.
Prior to this role, Dan has contributed to The Columbus Foundation in multiple capacities, most recently as Director of Community Leadership and Nonprofit Effectiveness. Additionally, he has served as an officer for Community Research and Grants Management, online media manager for Communications and Marketing, and project manager of a regional college student engagement and retention effort where he managed the program's research, construction, and implementation.
Dan was selected to participate in the Harvard Business School Executive Education Young American Leaders Program (YALP)—a program of the U.S. Competitiveness Project at Harvard Business School. He is a graduate of Leadership Columbus, a past co-chair of the Create Columbus Commission, and was recognized as one of Columbus Business First's 40 Under 40. Additionally, Dan has been named a Future 50 by Columbus CEO, a Rising Star by the national Business Journals, and received Ohio Wesleyan University's Young Alumni Award. Dan is a graduate of Ohio Wesleyan University with a Bachelor of Arts in politics and government, and has a Masters of Public Administration from the Voinovich School of Leadership & Public Affairs at Ohio University, Athens.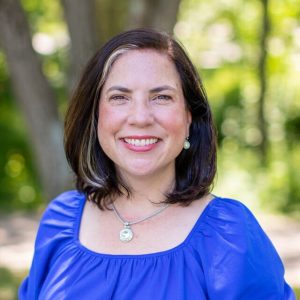 Kerri Mollard is the Founder and CEO of Mollard Consulting, a nonprofit partner. She is a respected authority on nonprofit board governance, planning, and fundraising, and has served more than 100 clients since 2003 and thousands more through workshops. Prior to consulting, she worked in positions as varied as public relations coordinator, box office manager, development director, and executive director. She has a master's degree from Indiana University, a bachelor's degree from The Ohio State University, and a Certificate of Nonprofit Board Consulting from BoardSource. In 2021, Kerri ran for office for the first time. She was sworn into office in January 2022 as Plain Township Trustee.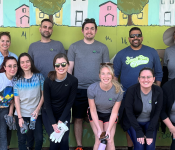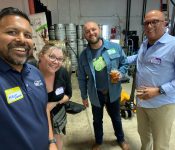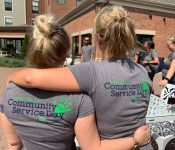 Thank you to our Sponsors