Go the Social Distance 5K/25 Mile Bike Ride – May 1st & 2nd
$1,000 raised to support She Has a Name
Over 50 individuals ran, walked or biked, helping us raise $1,000 for She Has a Name's scholarship funds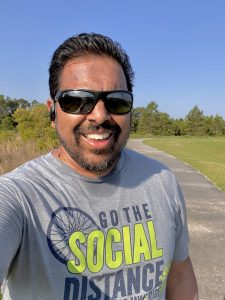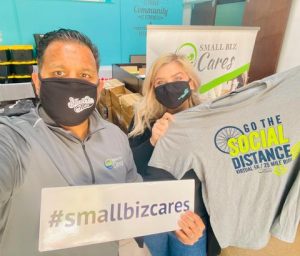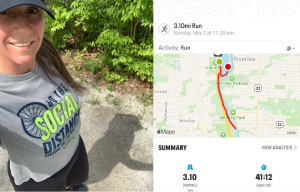 Hosted by Small Biz Cares, the Virtual 5K and 25-mile bike ride will take place the weekend of May 1st. Registration is $25 and proceeds go to support She Has a Name and their scholarship funds.
Event Details:
May 1st and 2nd anytime, anywhere.
Proceeds go to She Has a Name to fund scholarships.
Registration for the Go The Social Distance Virtual 5K / 25 Mile Ride is $25 and includes a soft, tri-blend t-shirt.
All registrants will receive a race packet which includes a drawstring bag, hand sanitizer, and other items donated by the sponsor:



Benefitting She Has a Name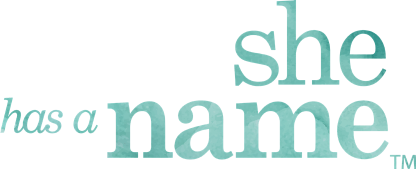 Our mission statement is "She Has A Name is a strong community that exists to fight human trafficking through education, advocacy, and care for those impacted." Our vision is "To see all those impacted by human trafficking restored into society, welcomed in the workplace, and thriving in the community." Our programs include free community trainings, off-site trainings for organizations and businesses, our financial scholarships, and demand reduction efforts, including the John School and support groups.
April Thacker Dream Scholarship:
"The April Thacker Dream Scholarship empowers human trafficking survivors further themselves in their personal development and growth. This program will challenge applicants to dream for themselves, outline their goals, and work towards achieving their goals. Our primary goal is to support survivors in defining success for their unique journey. We will work with applicants to ask "What is MY dream? How do I imagine getting there? What are my barriers and how do I address them?" Awardees of the Dream Scholarship will be given the opportunity to tackle these questions and work towards bringing their dreams to fruition."
Strategies for Success Education Scholarship:
"A scholarship for women in transition. We believe in the transformative power of education and its ability to foster discipline, confidence, and strength. This is educational award for women who are survivors of human trafficking and currently in a transitional period of life. This scholarship seeks to propel women in the improvement of their unique skills and employment prospects through financial resources, mentorship, and professional support."
Hosted by Small Biz Cares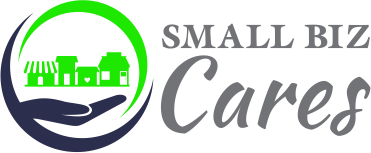 Small Biz Cares is a 501(c)3 nonprofit organization created with the mission to connect, mobilize, and inspire small businesses to create lasting positive impact in our community.  Small Biz Cares was founded by local small business leaders committed to creating a unique organization that is philanthropic and driven by small businesses.
It is our belief that small businesses are the lifeblood of the economy and the community.  Through Small Biz Cares, members have a unique opportunity to join like-minded businesses to raise money for great causes, participate in large-scale volunteer efforts and improve the educational opportunities for youth in our community.
By sharing stories of small businesses that are making an impact, we provide exposure to our members as well as inspiration to those looking for creative ideas.
Small Biz Cares members are community leaders, socially conscious and driven to make a difference.