Small Biz Cares Community Service Days are Back!
We are excited to announce the return of our Community Service Days!    Our first volunteer events for 2021 will be held on April 7th and April 21st from 3pm to 5pm at Franklinton Farms.  Each event allows for up to 10 volunteers.  The volunteer event will be outdoors and per policy at Franklinton Farms, masks are required. After volunteering, we will head over to Land Grant Brewing for a networking Happy Hour starting at 5pm.  Register using the form below.
We connected with Franklinton Farms to offer unique a volunteer experience to Small Biz Cares members and friends. Connect with other small business leaders and improve employee morale by getting your office involved with Community Service Day. You can sign up as an individual, but we'd love to get your colleagues involved as well!
Join us immediately following volunteer hours for our happy hour and networking event at the Land Grant Brewing Company!
Land Grant Brewing Company
Franklinton Farms – Up to 10 Volunteers per day
Franklinton Farms is a nonprofit urban farm in Columbus, Ohio that utilizes sustainable agriculture to address our community's most pressing challenges. They are building a just local food system that improves food security and provides economic opportunity. They are building a resilient community that is good for the planet and supports healthy futures for our neighbors.
Activities:
Weeding gardens, spreading mulch, lawn maintenance, litter pick up
Wide range of other possibilities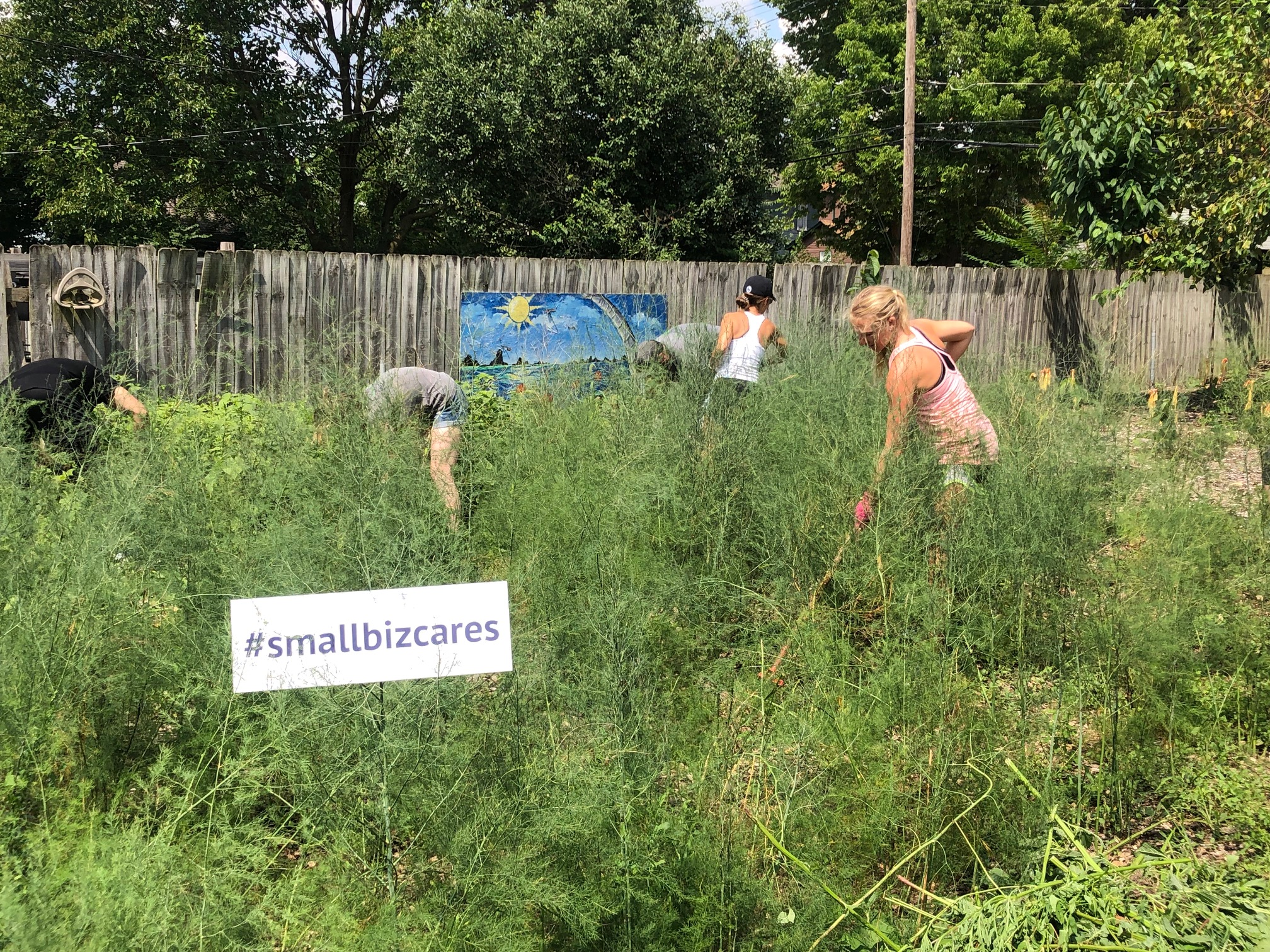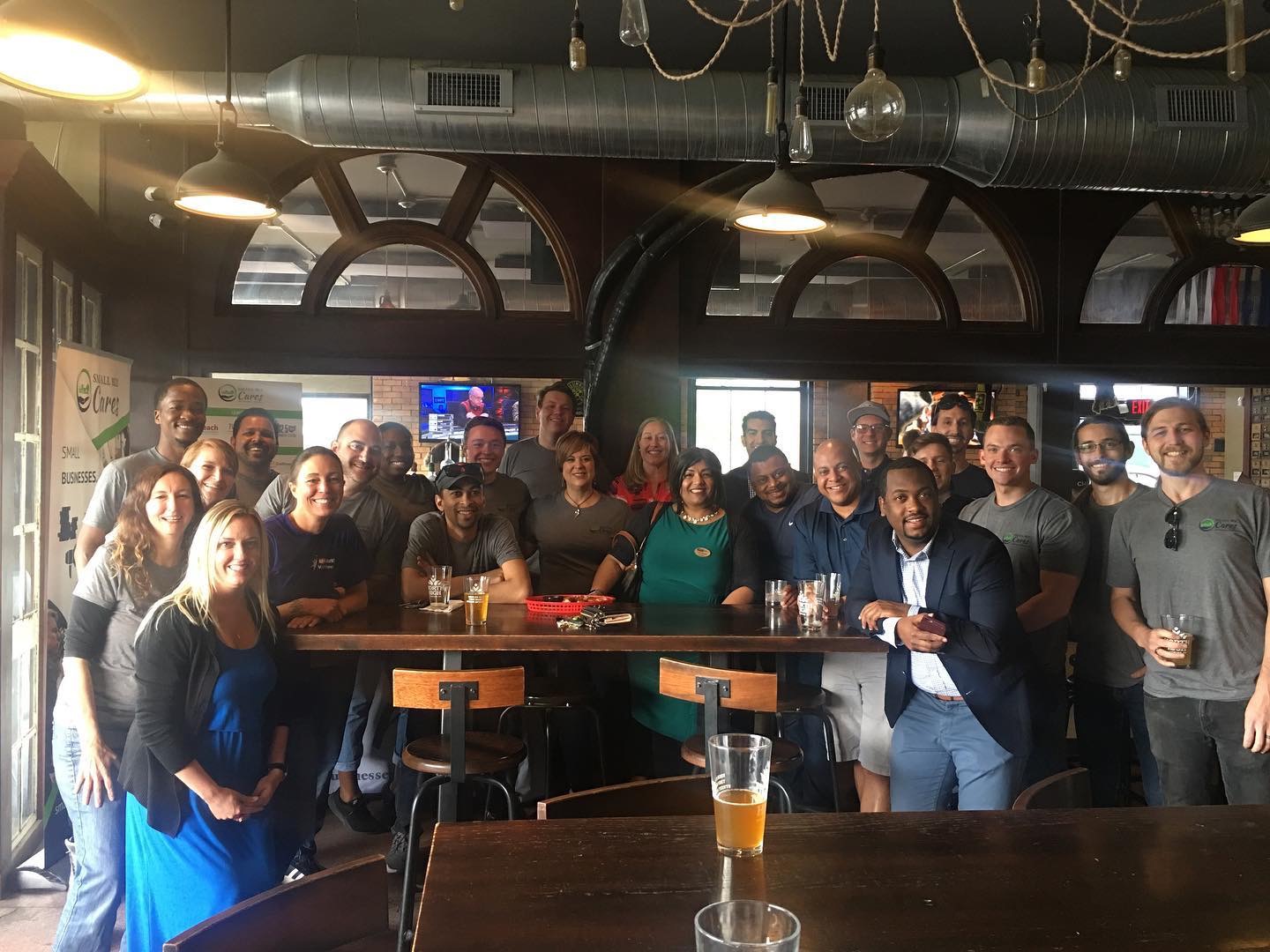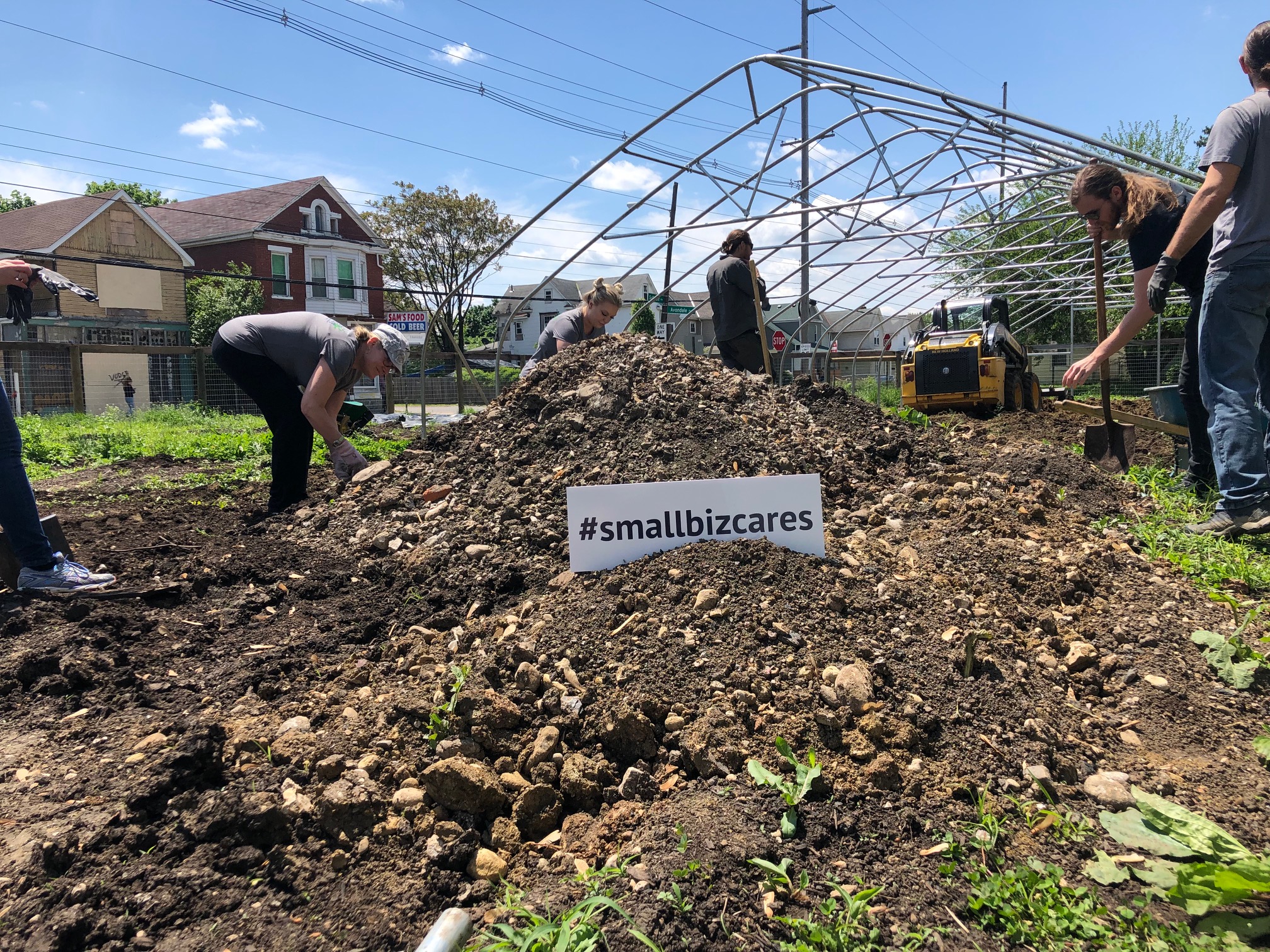 Please fill out the form to reserve your date!