Community Service Day – May 19th
Join Small Biz Cares and the Conway Center for Family Business for Community Service Day on May 19th
We are excited to announce our next Community Service Day for 2021 will be held on May 19th from 2:30 to 4:30 followed by a networking Happy Hour from 4:30 – 6:30pm.  Register using the form below.
If you've been trying to get your workplace more active in the community, but haven't found the right opportunity or the time – NOW is the time!
We connected with LifeCare Alliance and Franklinton Farms to offer unique volunteer experiences to Small Biz Cares members and friends. Connect with other small business leaders and improve employee morale by getting your office involved with Community Service Day. You can sign up as an individual, but we'd love to get your colleagues involved as well!
Community Partner: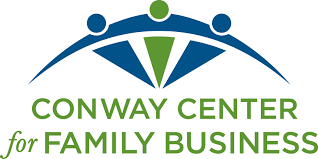 Check out the volunteer opportunities and select the nonprofit you'd like to help on Community Service Day. Activity descriptions are included under each volunteer opportunity.
Join us immediately following volunteer hours for our happy hour and networking event at the Land Grant Brewing Company!
Land Grant Brewing Company

LifeCare Alliance – Up to 12 Volunteers
LifeCare Alliance provides essential services to thousands of seniors and people with medical challenges or disabilities throughout central Ohio. Their core purpose is  "to serve those in need, through compassionate, responsive, quality care."
Activities:

Senior Pet Care – bagging pet food into smaller portions for delivery to our clients.

Assist with our delivery kitchen area.  This can include anything from packing frozen meals for the next-day delivery, putting together meals for our frozen-choice clients, and preparing the boxes/bags for delivery the next day.

Groceries To Go Pantry – restock and bag groceries for future delivery for our clients. .
Directions Entry to the building is through the VOLUNTEERS door.

Franklinton Farms – Up to 12 Volunteers
Franklinton Farms is a nonprofit urban farm in Columbus, Ohio that utilizes sustainable agriculture to address our community's most pressing challenges. They are building a just local food system that improves food security and provides economic opportunity. They are building a resilient community that is good for the planet and supports healthy futures for our neighbors.
Activities:
Weeding gardens, spreading mulch, lawn maintenance, litter pick up
Wide range of other possibilities
Please fill out the form to reserve your spot on May 19th!
No Fields Found.