Darren Cherry, Area President of FocusCFO, Joins SBC Board of Directors
Join us in giving a warm SBC welcome to our newest Board Member, Darren Cherry!
The Small Biz Cares team is excited to introduce and welcome our most recent Board Member- Darren Cherry, Area President with FocusCFO.  As an Area President with FocusCFO, Darren becomes an integral member of his client's management team and is their trusted advisor. Through the services provided by FocusCFO, Darren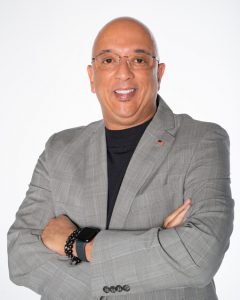 equips Business Owners with an affordable version of financial sophistication, giving them the tools to compete at the same level as large companies who are spending 300K per year for a full-time, in-house CFO. Darren is present alongside each of his clients and lives and breathes their business in order to minimize their challenges and maximize their company value.
Focus, Passion, and Compassion
Because of Darren Cherry's focus, passion and compassion he is in the position to positively impact the lives of Business Owners.  Not only does Darren advise his clients, but he takes pride in being a resource and introducing his clients to other industry experts whom they need to know.  "We all face challenges in our business endeavors as well as in our personal lives.  How we react to what life throws our way is a testament to our character and resiliency.  From our experiences, we should walk away with new insights or lessons learned.  As I have learned from my Father, people observe what you do, more than what you say.  So, what I do is love life, extend compassion to others and treasure what I do every day!"
"I admire the work done by SBC around mobilizing and engaging our local area small businesses in community service. As an entrepreneur, our company can be all-consuming, so much so that we often lose sight of why we chose this path. Sometimes we need a nudge to remind us that we can do more. When we want to do better, one of the most direct paths is to surround ourselves with those that feed, foster, and support our change. The role that SBC plays will become far more critical as small businesses wake up to the reality that having mission-driven core values is the new normal."
Born and raised in Gary, Indiana, Darren's career and education routed him Domestically through Illinois, Minnesota and Ohio, as well as Internationally through Japan, Germany and China.  Darren earned his B.S. in General Management with a minor in Accounting from Purdue University and his MBA from The Ohio State University. He hopes to assist SBC as we continue into the next chapter of growth and community service, and believes his extensive experience in business leadership- including small business consulting, finance, and strategy, could add value along the journey. We couldn't agree more and are so happy to have you on our team, Darren!