You really "Can't Stop Columbus". This State-wide volunteer movement was organically founded on March 15, 2020. The Columbus, Ohio tech and business community began to throw around ideas about a virtual hackathon in response to the COVID-19 situation. An online hacking event was proposed where participants could contribute by defining challenges, building projects, and sharing resources. Needless to say — Can't Stop Columbus has grown. Can't Stop Columbus co-organizers, Madison Mikhail Bush and Derek DeHart, recently shared updates and small business initiatives during a virtual event as part of Small Biz Cares Week.
"Can't Stop Columbus: Social Innovation for Small Businesses"
Many of us, whether it be your business or individually, are facing trying times during the COVID-19 outbreak. Being a volunteer and crowdsourced movement, Can't Stop Columbus is truly the local spirit of the city. Whether you are struggling or thriving during this time, Columbus is in this together. Can't Stop Columbus is a comprehensive resource for those who need help and for those who are in a position to help others.
The website features countless resources and direct links for individuals and businesses seeking help, as well as, resources for those who are looking for ways to help others during this time. The homepage greets you with the options of "I Need Help" and "I Want to Help".
"I Need Help" will directly link you to a full list of resources ranging from food services, employment help, tips for adapting your business to these times, and even resources to help you enjoy yourself!
"I Want to Help" will provide you with a page on how to donate, volunteer, and provide your services from home. Can't Stop Columbus is looking for volunteers in all areas and those volunteers who are willing to apply their technical skills to various projects helping build the community during this time.
We have listed a few of our favorite resources below:

Unemployment has been one of the greatest effects of this COVID-19 outbreak. Employ Columbus Now has created an online job board with current openings from various companies within the Columbus metropolitan and surrounding areas. With over 14 pages of job postings and employers ranging from local farms to corporate medical facilities, and everything in between. We encourage you to check out this resource if you or somebody you know is currently searching for employment or if you are an employer seeking help during this time.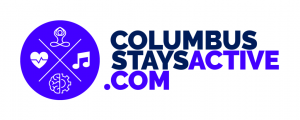 One of the biggest challenges during this time is staying active. Luckily for you, Can't Stop Columbus has put together an extensive list of trainers, teachers, and nutrition coaches around the Columbus area that have offers like virtual classes, nutrition assistance, and customized home workouts. There is a wide variety of options including relaxing yoga, breakdance classes, Muay Thai, as well as one of the coolest offerings – free in-home workouts from the Columbus Crew Strength and Conditioning staff.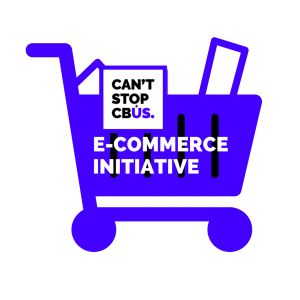 During this time, most businesses are unable to operate as they normally would. Get Columbus Online is offering its pro bono services for businesses that are not familiar with online sales and would like to expand their online reach. CBUS Online will work with you to fulfill your primary requirements and get your business selling online in just a few weeks. If you find benefits to online business during this time, there is an option to connect with local tech partners for a more long-term approach that goes beyond the COVID-19 period.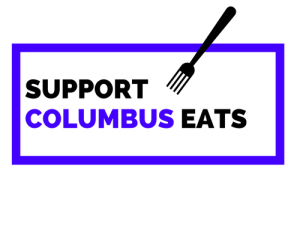 Support Columbus Eats is a resource designed to help citizens find local spots to order from and support. This resource provides users with a crowdsourced list of restaurant options, the delivery apps used by each restaurant, along with, important contact information and order options. This resource also provides the option to "Tip A Server", which pairs you with a random individual from the local service industry, that is currently out of the opportunity to make tips. This resource will provide information on how you can tip them in various ways.
Be sure to check out Support Columbus Eats before Mother's Day! Provided is a list of local restaurants offering Mother's Day pre-orders and specials.
Powered by donations, WeFeedCbus is a resource focused on providing food to communities experiencing food insecurity and to our frontline workers here in Columbus. With help from local restaurants, donations are put towards packaging individual meals for those in need and on the frontline. Get involved with WeFeedColumbus by registering your restaurant to provide help or by requesting the offered delivery services for those in need.
We are lucky to live in a beautiful city with such a strong and supportive community. So far, our community has done an amazing job coming together and supporting one another, but we are not out of the woods just yet. The effects of COVID-19 can potentially be long-lasting on individuals, small businesses, and large corporations alike. Like many situations, problems are solved, more easily, as a team and as a community. We encourage you to take advantage of the resources provided and, if possible, to help expand these resources and the growth of Can't Stop Columbus. When we come together, you won't be able to stop Columbus.
You can contact Can't Stop Columbus by email at hello@cantstopcolumbus.com or through one of the major social media platforms.
#cantstopcolumbus