Seeds of Caring Makes Big Impact in the Community
Any parent who has searched for volunteer opportunities for their young kids knows they are hard to come by.
But thanks to a local non-profit, parents no longer have to scratch their heads or throw up their hands.
Through an organization called Seeds of Caring, there are plenty of meaningful volunteer opportunities where children can make an impact, feel empowered, and make our community a more compassionate place to live, work, and grow.
What is Seeds of Caring?
Seeds of Caring empowers kids ages 2-12 to create a kinder community with their hearts, hands and minds. They do this through developmentally appropriate volunteer opportunities in three key areas:
Service: Together with their parents, children work on a special project, such as assembling backpacks for foster youth, packing sack lunches for the homeless, or holding pet food drives for a local animal shelter.
Social Action: Kids learn about a cause or issue, then collectively plan a way to help through activities like workshops or letter-writing campaigns.
Community Building: Kids engage with developmentally disabled or senior community members through fun events and activities.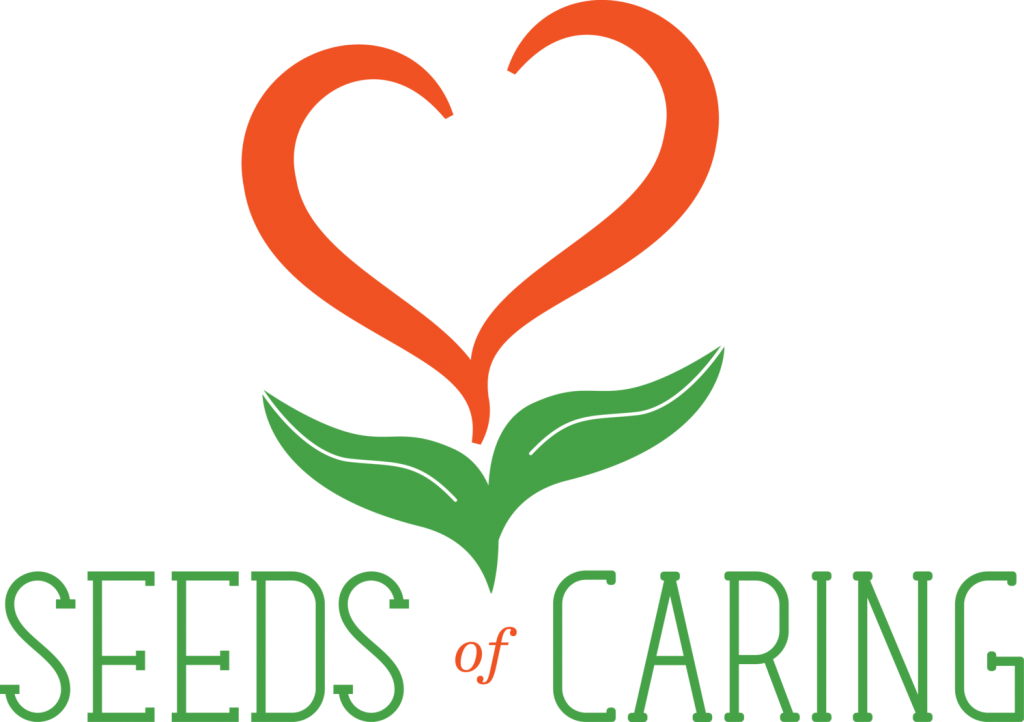 Seeds of Caring was founded in 2016 by Brandy Jemczura, mother of three and a former teacher and licensed social worker, after struggling to find volunteer opportunities for her children. She soon learned that other parents were experiencing the same challenge, and everyone wanted to get involved.
What started as a community initiative grew so fast that she incorporated it as a non-profit, developed a board, received corporate sponsorship from dozens of companies, and accepted the help of thousands of participating families.
The goal of Seeds of Caring is to raise the next generation of individuals by planting seeds of kindness, generosity, and caring at a very early age. The children develop a confidence and heart for service that they take with them as they grow, become adults, and have families of their own.
Pre-Pandemic Impact
Seeds of Caring has made a huge impact in the community. According to its website, in 2019, the non-profit contributed:
6,244 service hours to the Columbus area
300 lunches for the hungry
105 service, social action, and community-building events
1,705 snack packs
2,162 sack lunches
1,266 meals and smiles to Meals on Wheels participants
2020/COVID-19 Impact
Like many organizations, the coronavirus pandemic prevented Seeds of Caring from holding their traditional in-person events. This forced them to think of creative, meaningful, and actionable ways to implement their vision.
So they developed an at-home program for families, Scout troops, and classrooms complete with age-appropriate videos, discussion questions, learning guides, and project instructions. Each project lists designated dates and times for donation drop-offs.
The materials can be downloaded from Seed of Caring's website and carried out in the family room or at the kitchen table. Seeds of Caring posts new and relevant projects on the first and 15th of every month. At any given time there are between 6-12 projects to choose from, all labeled with the age range it's most appropriate for.
Participation exploded. In 2020, Seeds of Caring engaged 9,114 child participants in 19,000 service hours to the Columbus community with 41 non-profit partners. This was more than three times the number of child participants in 2019! Other milestones achieved include:
21,000 sack lunches
2,000 snack packs
400+ care kits for LBGTQ youth
25 welcome kits for refugee and immigrant families
1,000+ toys for families in need
Also in 2020, Seeds of Caring launched The Kindness Corps, a student group program focused on inspiring ALL kids, especially those from under-resourced areas, to embrace their roles as change-makers in the community
In the future, Seeds of Caring plans to offer both in-person and at-home hybrid models. This will accommodate those who may not be ready for in-person events, as well as businesses and busy families with schedule conflicts.
How Businesses Can Get Involved
Seeds of Caring welcomes the support and involvement of local businesses. Here are some ways you can help:
Sponsorship
Co-branding and promotion of your business name and logo to a network of 5K+ followers
Volunteer opportunities for your team and their families
Boost team morale
Support families
Support critical community needs
In-kind contributions
Donate time to further Seeds of Caring's mission with your specific skills, such as photography, design, public relations, etc.
Donate products for service projects
Want to Learn More?
If you have questions about Seeds of Caring or want to learn how to get involved, visit their website or email Brandy at Brandy@seedsofcaring.org.