Fundraiser: COVID Tests for Central Ohio Nonprofits
Small Biz Cares is raising funds to provide COVID-19 test kits for Columbus nonprofits through the Human Service Chamber's Nonprofit Network
Through the month of January, we are raising money to provide rapid Covid self test kits to the Human Service Chamber's nonprofit members, with a goal of raising $2,500 to quickly supply area orgs providing in-person services with at-home Covid tests.
Help reduce the spread of Omicron amongst our most vulnerable communities.
Donate by clicking the DONATE button below.  The faster we reach our goal, the more quickly we can distribute tests during this unprecedented outbreak. More funding means more tests where needed. Thank you for your generosity, and for partnering with us in this endeavor. Please don't forget to share and spread the word to your network and social media.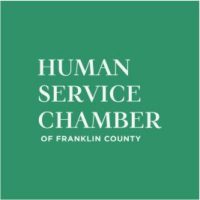 The Human Service Chamber serves and represents over 130 health and human services nonprofits in the Columbus Region. The nonprofits they serve have expressed a great need for tools like test kits, air filters, and N95's.
BINAXNOW™ COVID-19 SELF-TEST KITS: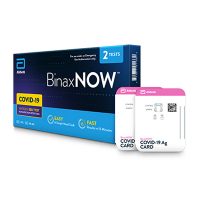 Our goal is to raise $2,500 to provide relief and prevent spread for our most vulnerable communities by purchasing and donating rapid test kits at supplier cost through the strong vendor relationships our sponsor partner, Outreach Promotional Solutions, has established. Test kits are scarce and many struggle to access area testing sites. Providing human service organizations with test kits is vital to prevent outbreak in the communities they serve and will limit disruption to the essential services they provide.