Support the World's Largest Diaper Drive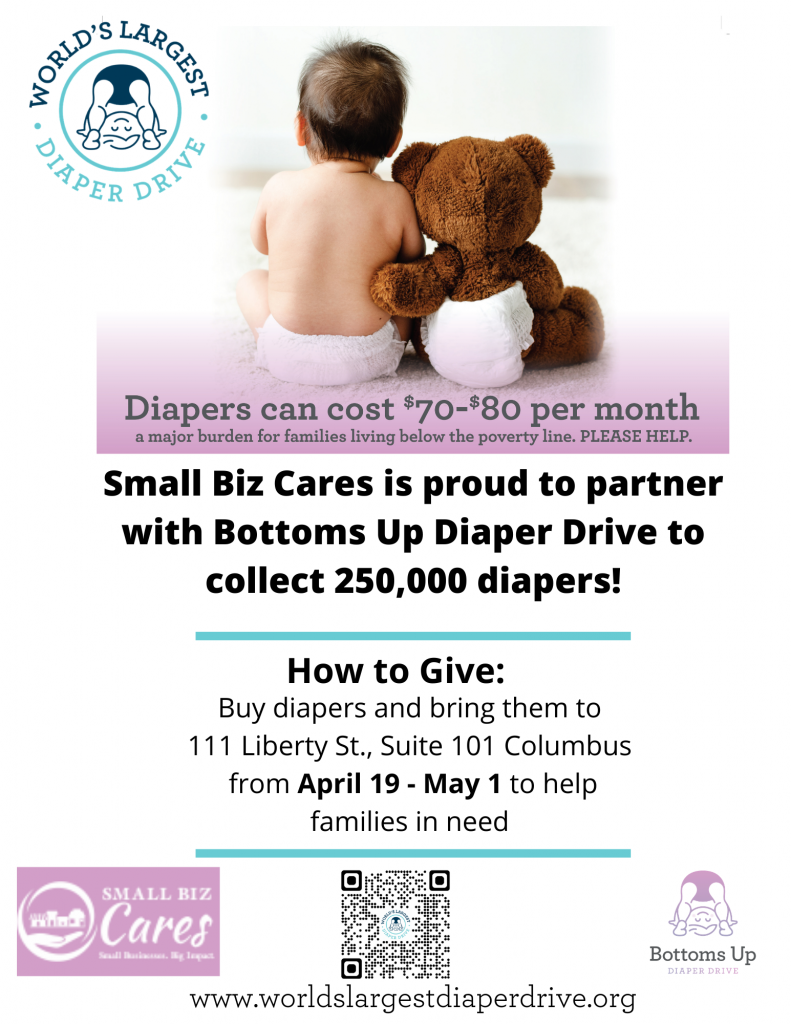 Small Biz Cares is happy to support Bottoms Up Diaper Drive for the World's Largest Diaper Drive! From now until May 1st, you can drop off diapers Monday through Friday between 9am and 5pm at the Small Biz Cares / Outreach Promotional Solutions office.
Join us and others in our community to donate 250,000 diapers on May 1st!
Purchase and drop off diapers at 111 Liberty St, Ste 101, Columbus OH 43215 (pull up to the curb right outside the Outreach / Small Biz Cares office)
For questions, please contact Libby Villavicencio at libbyvillavicencio@gmail.com or Nevin Bansal at columbus@smallbizcares.org.
About Bottoms Up
Bottoms Up Diaper Drive collects and distributes diapers and baby wipes for families in need in Central Ohio in partnership with 25 food pantries and childcare centers. Schools, churches, and businesses orchestrate diaper drives that help comprise the more than 16,000 diapers and baby wipes per month distributed by Bottoms Up.
To learn more about Bottoms Up Diaper Drive, please visit https://www.worldslargestdiaperdrive.org/default.html#diaperdrive