Overcoming COVID Fatigue as a Business Owner
I definitely have COVID fatigue – I miss "normal" life experiences like everyone else. Attending events, tradeshows, and conferences. Meeting with clients and friends for lunch and networking. Traveling and enjoying a night out with friends. Pair the change in life experiences with the direct negative impact on business and the economy, and you've got the most challenging time of our lives.
Reflecting on this current time, I'm also realizing that I'm more equipped now to deal with these challenges and overcome. My belief is that the experiences I've had in building my own business and nonprofit has helped prepare me for this challenging time.
Here are five qualities that are helping me manage through COVID fatigue:
Resilience – this may be the #1 quality of those who succeed – the ability to take hit after hit, or failure after failure, and bounce back up and overcome. Having a strong mindset combined with emotional stability helps to give me the confidence to push through any challenge
Resourcefulness – I've had to adjust how we do business, how our team works together, the types of products/services we offer, and how we discover new opportunities. The ability to figure things out and uncover valuable resources is critical
Building trust – with a remote workforce, trust between your team is even more critical. Over the years, I've learned to develop trust with my team, delegate effectively, and leverage tools to ensure that the team is aligned, engaged, and effective.
Passion – having passion and excitement for your business, nonprofit, or whatever you do is extremely helpful in managing through challenges. It is a lot harder to "give up" if what you do brings you energy and joy
Service mindset – thinking about serving others in business is valuable in growth and community impact. I look at COVID in this same way. This means I'm willing to make small sacrifices in my own life to support public health and the economy. Only thinking of my own fatigue can create a negative mindset that can impact the ability to overcome.
These five qualities are extremely helpful – but that doesn't mean I don't have bad days or days where I'm just exhausted with life during COVID. But one thing is for sure – leveraging these qualities and using them to build confidence and mental strength does make COVID fatigue much easier to manage and overcome.
So how does one develop these qualities? There are several techniques, including building your peer network, leveraging workshops and leadership training, or hiring an advisor or consultant to instill and develop these qualities. The first step is really to do an honest self-assessment of how you are handling COVID fatigue and what you can change to better deal with this challenging time.
If you are having COVID fatigue and need help, reach out to me at nevin.bansal@smallbizcares.org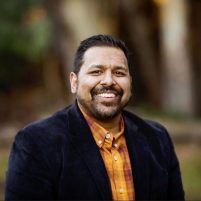 Nevin is a business consultant that works with leaders to help them tackle their biggest challenges and growth goals. Go to www.nevinbansal.com to learn more about his services.