How These Nonprofits Impacted the Community This Past Year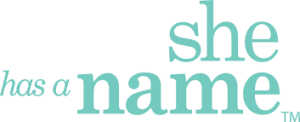 MISSION
She Has A Name is a strong community that exists to fight human trafficking through education, advocacy, and care for those locally impacted.
IMPACT STORY FROM PAST YEAR
Angie was awarded She Has A Name's April Thacker Dream Scholarship in December 2021. The scholarship purchased backing equipment to lead wilderness retreats for other survivors of human trafficking. After receiving the award she discovered getting her yoga instructor certification would amplify her impact as a trauma counselor. So she applied and was awarded our fall 2022 Strategies for Success Academic Scholarship. She Has A Name offers both scholarship programs to encourage survivors towards whatever is next, and it is a gift to see that empowerment come to fruition.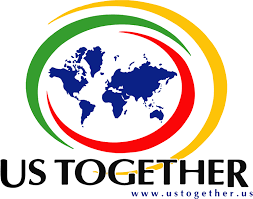 MISSION
To coordinate, organize, and initiate services to refugees and immigrants through education, advocacy, support services, information, referrals, and networking opportunities in order to strengthen the community that we live in and to promote international understanding through intercultural exchange.
IMPACT STORY FROM THE PAST YEAR
With the arrivals of Afghans and Ukrainians as humanitarian parolees and the flow of refugees, we have resettled over 700 people last year.

MISSION
To increase visibility, inclusion, and connection for the LGBTQ+ community, envisioning an Ohio where ALL of US thrive.
IMPACT STORY FROM THE PAST YEAR
Following the viewing of the documentary, DeRosa: Life, Love & Art in Transition (2021), an attendee shared the following sentiment: "Thank you very much for letting me attend. I want go to more of these events, I look forward to seeing you again because make me feel like you've taken me in from the cold hard world and given me a solid platform to stand my ground, in consequently giving me the energy to stand up for you and the rest of our LGBTQ+ family. I appreciate and cherish you being my lgbtq+ sibling, you have just given me the family I've never had but I've always longed for."
MISSION
Charitable Pharmacy's mission is to provide affordable pharmacy services and prescription medications for people who are vulnerable in our community.
IMPACT STORY FROM THE PAST YEAR
Daily, Charitable Pharmacy of Central Ohio has patients arrive at our doors unable to afford their prescription medications. Often this is after a hospitalization or new diagnosis. And after visiting a traditional pharmacy and finding sticker shock, the family comes to the conclusion they will have to go without the prescribed medicines. This is where Charitable Pharmacy of Central Ohio is able to step in and work with a patient and their doctor to find an affordable option. Imagine the look of relief on the face of a 50 year old mom of 2 when she learns she'll have access to Insulin to help manage her diabetes, and a Pharmacist who will help her learn how to test blood sugars and eat a more balanced diet rich in vegetables and fruits. This gift of hope and healing is why the Charitable Pharmacy exists in our community.

MISSION
To harness the transformational power of theatre for the current moment to inspire a community of empathy.
IMPACT STORY FROM THE PAST YEAR
CATCO's work with young people focuses on helping to bolster learning in STEM-related subjects, while supporting social-emotional growth. This summer a young girl in one of our programs was having a difficult time engaging with the group, to the point where she was unkind to the other students and becoming a loner in the class. Based on what the children were learning about empathy through their creative experiences with theatre, the class rallied around the girl even though she had been unkind to them. Each student learned a valuable lesson that day about empathy and kindness.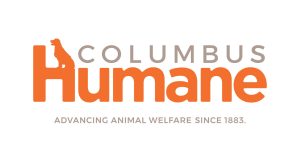 MISSION
Fight animal cruelty, help animals in need and advocate for their wellbeing.
IMPACT STORY FROM THE PAST YEAR
Columbus Humane is opening a new building, the Essential Care Center! Consisting of a low-cost clinic, pet food bank and a veterinary assistant training program, this first-of-its kind facility will dramatically increase access to quality veterinary care and nutritious pet food for our neighbors struggling to get care for the pets they love. Meanwhile, the veterinary assistant training program is a pathway to rewarding careers in animal health for a more diverse workforce and will help address Columbus' critical shortage in veterinary staff. The Columbus Humane Essential Care Center is opening to the community Spring of 2023 on South High Street.

MISSION
TECH CORPS believes ALL K-12 students should have access to high-quality computer science learning experiences. Computer science is not about learning how to use a computer, or even just programming. Computer science is about deeper learning – computational thinking, problem solving and creativity. We believe studying computer science, regardless of a student's ultimate occupation, provides the knowledge and practices necessary to be ready for college or career.
IMPACT STORY FROM THE PAST YEAR
A cohort of Franklin County high school seniors completed TECH CORPS' Computing to Career program. As a result of this program, students strengthened their technology and computer science skills; 80% of participants received the CompTIA IT Fundamentals+ credential which covers all areas of IT foundations and 86% of them are planning to pursue a STEM-major in the fall. Funded by JPMorgan Chase Foundation and The Columbus Foundation, the program provided a systematic approach to broaden participation in Central Ohio's post-secondary technology programs by engaging and building the capacity of students. (We have photos and videos we are happy to share with you.)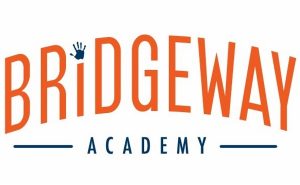 MISSION
TO INSPIRE THE POTENTIAL AND CELEBRATE THE ABILITY OF EVERY CHILD.
IMPACT STORY FROM THE PAST YEAR
One of our students Johannes, who has been through the full cycle of education and therapeutic services at Bridgeway, graduated last May. He went through our job training program, and worked with one of our community based partners Freedom a la Cart Café + Bakery, and works there to this day. He is still enrolled in our BRIDGE to Adulthood Program and is still continuing to learn new vocational and life skills, while also progressing in his own career, all thanks to the services provided at Bridgeway.

MISSION
The Columbus State Foundation focuses efforts on funding scholarships, investing in academic programs, and enhancing the student experience and student success at Columbus State. In partnership with the community, our work empowers individuals to change their lives while building a future-ready workforce for our community and a brighter, more prosperous outlook for our shared future.
IMPACT STORY FROM THE PAST YEAR
One of the past recipients of the Small Biz Cares Scholarship, Caidyn, is on track to graduate! She is a former foster youth, working towards her Associate of Arts in English and Entrepreneurship Certificate; Caidyn now coordinates our Scholar Network Student Group for former-foster youth while working, and trying to start a business. She wanted you to know "This support truly means so much to me. Especially this particular scholarship—business is something new that I am pursuing so to have my pursuits validated in this way really and truly makes a difference in my life. Thank you so much for believing in me! "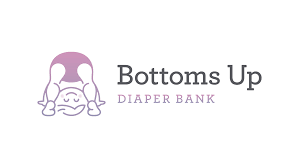 MISSION
Provide diapers for low income families to keep babies clean, dry, and healthy.
IMPACT STORY FROM THE PAST YEAR
Bottoms Up provided diapers for a grandmother that took custody of her 6 grandchildren. Their ages were 13, 11, 9, 6, 4, and 1. The one year old was in diapers but due to the trauma of the situation the 4 year old started reverting back to soiling himself. She was struggling in many areas to provide care for her grandchildren.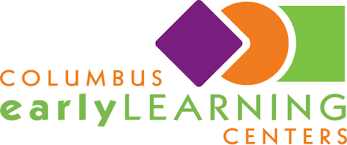 MISSION
To help young learners develop, families succeed, neighborhoods thrive.
IMPACT STORY FROM THE PAST YEAR
Two sisters, ages 4 and 2, were enrolled at CELC so that the father could work while the mother contended with disability. CELC has helped this family with monthly food pantry access to help make ends meet. It was found that one child was experiencing speech delays, but thanks to CELC's health and wellness initiatives, the child is now receiving speech therapy services. The family is stable.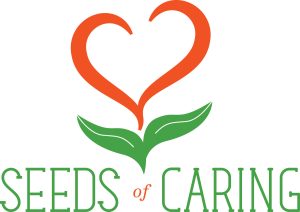 MISSION
To empower kids to create a kinder community with their hearts, hands, and minds.
IMPACT STORY FROM THE PAST YEAR
Elijah is a Seeds of Caring veteran… at the ripe old age of seven. Since his family started participating — when Elijah was only two — they've done more than 50 service projects: brightening days for seniors through Tunes & Togetherness, addressing racism and exploring the need for greater representation in children's literature, assembling backpacks for Home for Families, and more. Elijah reminds us "kindness is showing someone you care – when people come together we can make a difference!" Thanks for your inspiration, Elijah!

MISSION
The Women's Small Business Accelerator was formed to help all women business owners, regardless of net worth or education level, achieve their business ownership dreams through empathy, mentoring, and education, thereby improving their lives and our economy through business growth and job creation.
IMPACT STORY FROM THE PAST YEAR
During the past few years we worked with a salon and helped them break six figures through our Inspired program. She then joined our Power Circle program and continued to define a growth plan. Currently we are working with her to develop a franchise model for growth of her business. This is a great example of how we continue working with our women business owners.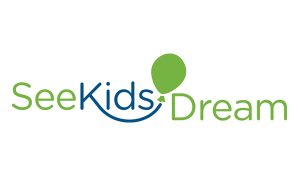 MISSION
See Kids Dream's mission is to empower youth with the skills, motivation, and confidence to make the world a better place.
IMPACT STORY FROM THE PAST YEAR
At the end of each year we have students do a quick reflection on what they learned this past year and here are some of the comments we received: "What I liked most about helping my community was having this feeling in my soul, the feeling of kindness and caring about others. It makes me feel better. – Jordan" "Now that I have been involved with helping my community, I am more passionate about helping people. – Jaley" "I learned that homeless people matter and that people treat them wrong, so we are trying to fix that and make the world a better place. I learned to be confident and believe in myself and try and encourage other people and yourself. -Unknown"