Event – Community Service Day February 26th
We are excited to announce our first Community Service Day for 2020 will be held on February 26th from 1:30pm to 4pm! After volunteering, our usual networking Happy Hour will be from 4-6pm at Leader Member, CD102.5's Big Room Bar.  Register using the form below.
If you've been trying to get your workplace more active in the community, but haven't found the right opportunity or the time – NOW is the time!
We connected with several local nonprofit organizations to offer unique volunteer experiences to Small Biz Cares members and friends. Connect with other small business leaders and improve employee morale by getting your office involved with Community Service Day. You can sign up as an individual, but we'd love to get your colleagues involved as well!
Check out the volunteer opportunities and select the nonprofit you'd like to help on Community Service Day. Activity descriptions are included under each volunteer opportunity. Stay tuned as we add more volunteer opportunities to the list!
Join us immediately following volunteer hours for our happy hour and networking event at the Big Room Bar!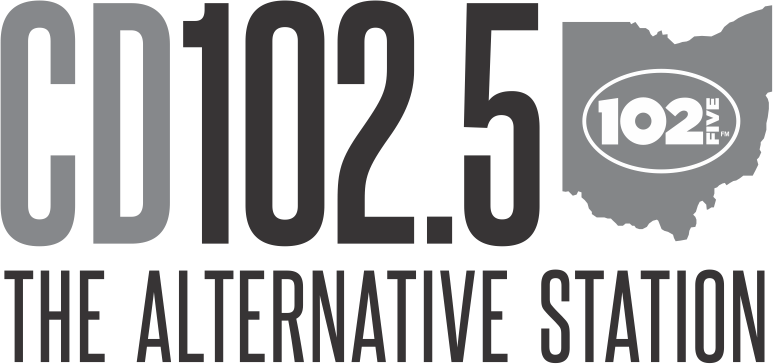 CD102.5 Big Room Bar
1036 S Front St.,
Columbus, OH 43206

LifeCare Alliance – Up to 15 Volunteers
LifeCare Alliance provides essential services to thousands of seniors and people with medical challenges or disabilities throughout central Ohio. Their core purpose is  "to serve those in need, through compassionate, responsive, quality care."
Activities:

Helping in the Kitchen & Pantry to prepare meal bags.
Directions Entry to the building is through the VOLUNTEERS door.

Ronald McDonald House  – Up to 12 Volunteers
The Ronald McDonald House is recognized for their excellence in providing essential services to families whose children are facing medical challenges. The mission of RMHC of Central Ohio is to create, find, and support programs that directly improve the health and well-being of children and their families.
Activities: 

Mid-Ohio Foodbank – Up to 12 Volunteers
No one should go hungry. And yet thousands of people go hungry in our community every day. Since 1980, the Mid-Ohio Foodbank has been working with grocers, food companies, Ohio farmers, the USDA, community partners, and people like you to obtain food and distribute it to 650 food pantries, soup kitchens, shelters, after-school programs, and senior housing sites across central and eastern Ohio.
Activities:

Franklinton Farms – Up to 10 Volunteers
Franklinton Farms is a nonprofit urban farm in Columbus, Ohio that utilizes sustainable agriculture to address our community's most pressing challenges. They are building a just local food system that improves food security and provides economic opportunity. They are building resilient community that is good for the planet and supports healthy futures for our neighbors.
Activities:
Weeding gardens, spreading mulch, lawn maintenance, litter pick up
Wide range of other possibilities

YWCA Columbus – Up to 15 Volunteers
YWCA Columbus has been serving Columbus, Ohio since 1886, pushing its residents to boldly stand up against injustices within our community and passionately protect the most vulnerable among us. In 1952, our organization chose to desegregate our swimming pool—the first to do so in Columbus. Since then, we have made it our goal to give our community the gift of "going first" time and time again – creating space to hash out issues, look for solutions, and march boldly toward equity for all.
Activities:
Sorting and organizing donation closets: clothing, toiletries, and other items.
Directions. Volunteers will meet at the Family Center. Upon arrival, use the Volunteer Entrance located at the right of the large storage pods & ring the bell.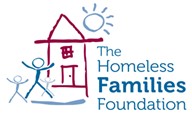 The Homeless Families Foundation – Up to 15 Volunteers
The Homeless Families Foundation educates and nurtures children while empowering families to achieve stable housing and self-sufficiency. Founded in 1986 by community members who believed it was unacceptable for any child to be homeless, that same belief continues to fuel the mission that is crucial in breaking the cycle of homelessness.
Activities:
Create move-in kits for families
Create baby baskets for newborns within our programs
Clean & organize food pantry and classrooms.

Habitat for Humanity's ReStore – Up to 10 Volunteers
Habitat for Humanity's ReStore is on a mission to eliminate substandard housing and create the opportunity for homeownership in Franklin and Licking counties. But that's not all. We take it a step further by diverting more than 1,600 tons of durable materials from the local landfill, every year. Communities dig this. A lot. Have you ever been to a landfill? Yikes.
Activities:
Loading and unloading donations into the Donation Processing Center
Helping customers load their purchases into their vehicles
Assisting ReStore staff with marking the price on items and organizing merchandise in various departments of the ReStore
Please Note:
This opportunity is physically strenuous. Working in the ReStore is a hands-on experience in a warehouse atmosphere, so it is required that volunteers dress accordingly. Volunteers will want to wear comfortable clothing that they don't mind getting dirty or possibly damaged. Volunteers must also wear thick soled shoes (work boots or tennis shoes will suffice). Absolutely no open toed or open heeled shoes are permitted.
Waiver Form – Due to the physical nature of this opportunity, forms must be signed before participating. Thank you!
Please fill out the form to reserve your spot on February 26th!