Join The Small Biz Cares Bowl for Kids' Sake Team – Now through March 4th
Bowl For Kid's Sake is a fantastic cause that helps to benefit children in need. It is an annual event where people can unite and raise money for a great cause. It's a great way to show your support for the kids and have fun at the same time!
You can show your support for Bowl For Kid's Sake in many ways. You can sponsor a lane in the tournament, donate to the cause, or even develop creative fundraising ideas to help raise money for this amazing cause. Every little bit counts and will help make a difference in the lives of these children.
Join our Small Biz Cares team and meet new people, get reacquainted with colleagues, make some new friends, and have fun, all while you help Big Brothers Big Sisters to achieve their goals.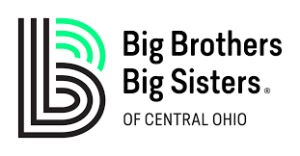 Mentoring connects young people with opportunities for personal growth and development. By creating and supporting one-to-one mentoring relationships, Big Brothers Big Sisters of Central Ohio facilitates that growth by igniting young people's power and promise. Bowl For Kids' Sake is our biggest mentoring engagement event of the year, and for 40 years we've relied on it to empower kids in our community to imagine their futures and make their dreams come true.
Event Info:
Fundraising Window: Now through March 4th
Who can participate: You, your colleagues, friends, and family
How to participate:
1. Join the Small Biz Cares Team
2. Setup your Fundraising Page
3. Collect Donations
Date & Time:
Small Biz Cares Team is booked for:
March 4th, 2023 @ 11:00 am
Location: